California Closet Company Franchise
We believe exceptional design transforms people's lives. We see the home as more than a place — it is a source of comfort and refuge, a space for connection and celebration. Everything we do at California Closets is rooted in our commitment to offering quality custom storage solutions that help people become better versions of themselves, with more time and space to focus on what matters most.
To buy a franchise with California Closet Company, you'll need to have at least $125000 in liquid capital and a minimum net worth of $150000.
Franchisor Details
Incorporated Name:
California Closet Company, Inc.
Total Units:
89
Year Founded:
-
Franchising Since:
1983
Home Office:
-
Training:
Available
Locations Available:
See Below*

Franchise Costs
Financing:
Available
Liquid Capital Required:
$125,000
Net Worth Required:
$150,000
Total Investment:
$227,850 – $741,200
Franchise Fee:
N/A
Royalty Type:
-
Vetern Discount:
-
*California Closet Company is currently accepting inquiries from the following locations:
Values & History
For more than four decades California Closet Company has built a reputation as a leader in premium and luxury space-management, delivering truly custom products and unparalleled service. We've helped transform spaces and allowed people to get more out of their homes — and do more in their everyday lives. And as we move forward, we will passionately continue to do this and more.

Since the beginning, our top priority has been to focus on our customers' needs. We're committed to listening to the needs of every customer, working with them hand in hand, and always recognizing that it's a true privilege to be invited into their homes and their lives.

Today, we have 120 showrooms and 700+ designers across North America. We expect to grow to 300 showrooms and 1,600 designers in the next five years through a combination of company stores and franchises.
Industry Performance
Market Demand & Advantage
Given people's highly connected and fast-paced lives these days, the home is increasingly viewed as a place of retreat. Because custom storage can transform even the most chaotic home into an organized sanctuary, this upgrade has never been more important.

Demographic trends support the fact that custom storage solutions are now viewed as a new form of luxury, allowing people to show their individuality, add value to their homes, and make their lives easier in the process.

By helping people create a better quality of life in their home environment and getting to know your customers on a personal level, you'll feel the rewards that come from owning a franchise. You will be proud to associate yourself with an established—yet still growing—industry and enjoy operating an upscale community-based business with a highly respected name.

Each showroom's team of design consultants works one-on-one with customers to create individually designed solutions that work specifically for their lifestyles and their homes, from signature custom closets to offices, entertainment rooms, utility rooms, garages, and much more.

Whether your customers start the process by viewing the California Closet website, visiting a beautiful architecturally designed showroom, or taking advantage of in-home design consultation, you know that they will receive thorough, personalized service tailored to their needs. Orders are always professionally installed in each customer's home, creating a unified experience.
Training & Support
On-site operational instruction
Training for designer, installation, and production staff
Proprietary technology for sales, design, and operational systems management
Media planning
Local and national advertising collateral
Ideal Candidate & Qualifications
We're looking to partner with great people who love to relate with people on a personal level and want to help them create a better life.
Purchasing a California Closet Company Franchise
Net Worth Required: $150,000. Total Investment: $227,850 - $741,200. Liquid Capital Required: $125,000.

Several excellent key territories across North America are immediately available for new market development. In addition, periodically, we have existing franchised territories available for resale.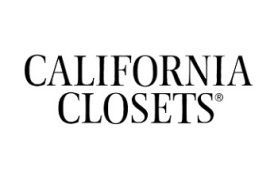 "*" indicates required fields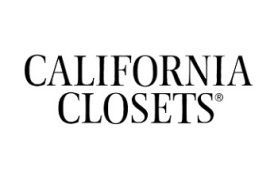 "*" indicates required fields