PJ's Coffee offers a whole different kind of experience. For four decades, PJ's has been roasting small batches of 100% specialty Arabica coffee in the heart of New Orleans. From our portfolio of directly traded coffees to New Orleans-inspired flavors like Southern Pecan and King Cake, Roastmaster Felton Jones has crafted a line of coffee blocks from the world-famous French Quarter.
To buy a franchise with PJ' s Coffee, you'll need to have at least $150000 in liquid capital and a minimum net worth of $500000. PJ' s Coffee charges a franchise fee of $35000. They also offer a discount for veterans.

Franchisor Details
Incorporated Name:
New Orleans Brew LLC
Total Units:
141
Year Founded:
1978
Franchising Since:
1989
Home Office:
Covington, LA
Training:
Available
Locations Available:
See Below*

Franchise Costs
Financing:
Not Available
Liquid Capital Required:
$150,000
Net Worth Required:
$500,000
Total Investment:
$200,000 – $1,024,000
Franchise Fee:
$35,000
Royalty Type:
5% + 2% Ad Fund
Vetern Discount:
Yes
*PJ' s Coffee is currently accepting inquiries from the following locations: Alabama, California, Colorado, Florida, Georgia, Louisiana, Maryland, Mississippi, Missouri, Nevada, New Hampshire, New Jersey, North Carolina, South Carolina, Tennessee, Texas, Virginia
Values & History
PJ's Coffee of New Orleans was founded in 1978 by Phyllis Jordan, a pioneer in the coffee industry that demonstrated better beans, superior roasting techniques, and pure passion for the art of coffee-making mattered. PJ's Coffee serves a wide variety of hot, iced, and frozen coffee beverages, as well as organic tea and fresh breakfast pastries.

PJ's famous iced coffees are brewed daily using a special cold-drip process that protects the flavor and strength of the beans while producing a coffee that is 2/3 less acidic - a process pioneered by our founder. Bags of whole bean coffee and single-serve cups of PJ's Coffee are available for sale in-store and online.
Industry Performance
Market Demand & Advantage
When you say coffee has soul, not everyone will understand. When you explain local roasting, some people won't listen. When you tell the story of a single origin roast, some won't care. They don't get it. We make coffee for those who do.

A cup of coffee isn't just about flavor or energy. It's much more. It's about craftsmanship — the story of a skilled farmer working towards a better life. It's about being rooted — staying true to the spirit of New Orleans.

It's about hospitality — treating each guest like a neighbor because they are one. It's the experience people gather around. It's what inspires us to do better each day. It's the warmth that goes into each cup. This is the soul of coffee, and this is what makes PJ's different.

Currently, the Coffee Industry is booming across the globe and is a $50 Billion a year industry in the United States alone, with a whopping 64% of all US consumers drinking coffee daily. After crude oil, coffee is the second-largest traded commodity in the world.

PJ's has stayed on top of the coffee wave for over 42 years, and in recent years has begun aggressive development of our concept, growing to over 130 locations in 3 countries, with an additional 125 units in various stages of development across the nation. Our projected growth path has us growing by over 200% in the next 3 years, and we would like you to be a part of our rapid development.
Training & Support
Our PJ's Coffee franchise development team strives to extend our modern southern hospitality to franchisees, managers, and baristas to ensure they receive the same quality treatment as our customers.

We believe the human connection is a crucial element of a sustainable company. That's why we have a support team that's friendly, easy to communicate with, and prepared to answer all of your questions.

Coffee is the source of our inspiration and we hope it will inspire you to create a refreshing experience for your employees and customers.
Ideal Candidate & Qualifications
An ideal PJ's Coffee franchisee candidate is someone who:
Is passionate about the gourmet coffee industry
Is fully committed to helping us grow as a domestic and international company
Is motivated and driven to grow a successful business
Is passionate about the PJ's brand and the premium quality products we offer
Is seeking a business that aligns with their income, wealth, and lifestyle goals
Is committed to being actively involved in their business and community
Is excited to work within the framework of our proven franchise system
Finding candidates who are passionate about these isn't just important to us — it's critical to who we are. There is a lot of competition in our industry and we are determined to always stand out from the crowd.
Purchasing a PJ' s Coffee Franchise
Franchise Fee: $35,000. Net Worth Required: $500,000. Total Investment: $200,000 - $1,024,000. Liquid Capital Required: $150,000.

We're currently accepting inquiries from: Alabama, Arkansas, Arizona, California, Colorado, Connecticut, District Of Columbia, Delaware, Florida, Georgia, Hawaii, Iowa, Idaho, Kansas, Kentucky, Louisiana, Massachusetts, Maryland, Maine, Missouri, Mississippi, North Carolina, New Hampshire, New Jersey, Nevada, New York, Ohio, Oklahoma, Pennsylvania, South Carolina, Tennessee, Texas, Virginia, Vermont, West Virginia.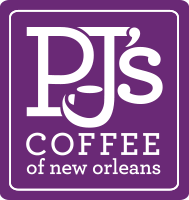 PJ' s Coffee is a FranNet Verified Brand
FranNet Verified Brands are reviewed by FranNet to ensure legitimacy and industry required documentation.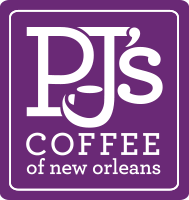 PJ' s Coffee is a FranNet Verified Brand
FranNet Verified Brands are reviewed by FranNet to ensure legitimacy and industry required documentation.