Atlantic Pinstriping Franchise
Atlantic Pinshipping is a pioneer in the manufacturing of hand-painted pinstriping tools and materials used for making quality, hand-painted pinstrips that enhance the appearance and sales appeal of vehicles. We have revolutionized the way hand-painted pin stripping is applied to vehicles, resulting in higher quality products.

Franchisor Details
Incorporated Name:
Atlantic PinStriping
Total Units:
-
Year Founded:
-
Franchising Since:
-
Home Office:
Matthews, NC
Training:
Available
Locations Available:
See Below*

Franchise Costs
Financing:
Via 3rd party
Liquid Capital Required:
N/A
Net Worth Required:
N/A
Total Investment:
N/A
Franchise Fee:
N/A
Royalty Type:
-
Vetern Discount:
-
*Atlantic Pinstriping is currently accepting inquiries from the following locations: Alabama, Alaska, Arizona, Arkansas, California, Colorado, Connecticut, Delaware, District Of Columbia, Florida, Georgia, Hawaii, Idaho, Illinois, Indiana, Iowa, Kansas, Kentucky, Louisiana, Maine, Maryland, Massachusetts, Michigan, Minnesota, Mississippi, Missouri, Montana, Nebraska, Nevada, New Hampshire, New Jersey, New Mexico, New York, North Carolina, North Dakota, Ohio, Oklahoma, Oregon, Pennsylvania, Rhode Island, South Carolina, South Dakota, Tennessee, Texas, Utah, Vermont, Virginia, Washington, West Virginia, Wisconsin, Wyoming
Values & History
Mike Montemurro founded Atlantic Pin Stripping in 2003 will the sole purpose of expanding high-quality hand-painted pin stripping throughout America.

Having been in the pin stripping business himself for over 20 years with his first company, Monte's Pin Stripping, Mike revolutionized pin stripping by manufacturing his hand-painted pin stripping tools and materials used exclusively by his company and built its franchise system to expand high-quality pin stripping across America.
Industry Performance
The paint removal industry in the United States generated a revenue of $355m in 2018, a direct result of the annual growth rate of 0.7% from 2013-2018. Automobile Industry accounts for over 80% of this revenue, with New Car Dealers looking for a way to enhance the appearance of their cars and gain a more significant percentage of the market share.

Atlantic Pin Stripping is an industry leader in hand-painted automobile paint stripping, manufacturing its innovative tools and materials to create high-quality products.
Training & Support
Our efficient training & support system covers the following:
Startup Support
Guidance in many phases of establishing your business
Startup materials package
On-site training at the time of opening
Comprehensive Training
Complete headquarters training
Hands-on field training
Administration and reporting training
Sales & Marketing Support
Use of Atlantic PinStriping name and logo
A website customized for your location
Marketing, advertising, and public relations guidance
Exclusive Programs
Use of proprietary tools and systems
Exclusive territory
Negotiated rates and terms for products & services
Use of Confidential Operations Manual
Specially formulated quick-dry private label paint
Ongoing Support
Scheduled visits from field consultants
Phone support from a home office
Ongoing communications and updates
Ideal Candidate & Qualifications
Our ideal candidate must share the founder's vision for the company and must remain committed to it.
Purchasing a Atlantic Pinstriping Franchise
Atlantic Pin Stripping has a highly effective franchise system designed for maximum efficiency that enables you to concentrate on building your business as soon as possible. As a franchise owner, we have developed a useful technique for helping you identify and contact your best prospects and also establish connections with New Car dealers around you.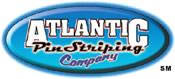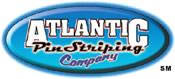 "*" indicates required fields