Blimpie® has been the neighborhood deli destination for more than five decades. With locations coast to coast, Blimpie® is proud to continue serving freshly sliced meats and high-quality ingredients. We are proud of our history, and we're honored to make our subs bigger and better; That's the Blimpie® way. Blimpie® is America's Sub Shop. Don't you forget!
To buy a franchise with Blimpie®, you'll need to have at least $125000 in liquid capital and a minimum net worth of $250000.

Franchisor Details
Incorporated Name:
Blimpie®
Total Units:
350
Year Founded:
1964
Franchising Since:
1964
Home Office:
Scottsdale, AZ
Training:
Available
Locations Available:
See Below*

Franchise Costs
Financing:
Via 3rd party
Liquid Capital Required:
$125,000
Net Worth Required:
$250,000
Total Investment:
$139,780 – $404,700
Franchise Fee:
N/A
Royalty Type:
-
Vetern Discount:
20% discount off of initial franchise fee
*Blimpie® is currently accepting inquiries from the following locations: Alabama, Alaska, Arizona, Arkansas, California, Colorado, Connecticut, Delaware, Florida, Georgia, Hawaii, Idaho, Illinois, Indiana, Iowa, Kansas, Kentucky, Louisiana, Maine, Maryland, Massachusetts, Michigan, Minnesota, Mississippi, Missouri, Montana, Nebraska, Nevada, New Hampshire, New Jersey, New Mexico, New York, North Carolina, North Dakota, Ohio, Oklahoma, Oregon, Pennsylvania, Rhode Island, South Carolina, South Dakota, Tennessee, Texas, Utah, Vermont, Virginia, Washington, West Virginia, Wisconsin, Wyoming
Values & History
It was 1964, Beatles Mania was in full swing, the Beehive was the hairstyle of choice and Muhammad Ali was the Heavy Weight Champion of the World. It was also the year that Blimpie® was born!

Three buddies from Hoboken, New Jersey, had a fresh and delicious idea along with a passion to share this idea with the world. They knew the sandwiches they made were the best tasting, with the freshest ingredients all at a great value.

The friends had the passion and the crave-able product, but they still needed the best name ever for their freshly sliced idea. They wouldn't settle for "Subs" or "Hoagies" because their sandwich deserved better. They went through a dictionary for their "name-spiration".

They saw an image of a blimp and thought it resembled their bigger-and-better sandwich. Drum roll, please — Blimpie® was born! On April 4th, 1964, more than 50 years ago, the first Blimpie® store opened and the rest, as they say, is history.
Industry Performance
Market Demand & Advantage
If you're looking to find the perfect sandwich shop opportunity, you already know that you have a lot of choices. Sandwich shops like ours have been growing in popularity, and there's never been a better time to break into our industry.

However, it's not just our great sandwiches that make us an excellent sandwich shop opportunity: Blimpie® franchises operate on a standardized business model that makes it easier than ever to keep things running smoothly.

With more than 50 years of experience, we've refined the process of opening a new restaurant down to a science, helping our franchisees to open and operate their new businesses as efficiently as possible.

After more than 50 years in business, we've fine-tuned our business model into a highly effective system that's relatively simple for new franchisees to master. We provide our franchisees with comprehensive training and support resources so that they can learn how to operate one of our restaurants — even if they have little business or food industry experience.

There are many other franchised sub shop concepts available; so what makes Blimpie® the right choice for investors interested in a franchisee? By far and away it is our support teams. We enjoy supporting our franchisees.

When you partner with Blimpie®, you're partnering with world-class support teams that are experts in every facet of your business. So you are never alone; support and guidance are as close as a phone call. We provide our franchisees the level of independence they may seek from a business but provide it within a well-tuned system structure.

If you're looking for the best of both worlds (support and guidance) along with the entrepreneurial spirit, Blimpie® might have just the opportunity for you.
Training & Support
We support our franchisees in several ways, from helping them learn the ropes of our business model to providing guidance as they find the perfect location for their new restaurant.

Of course, the support doesn't end after your grand opening: Blimpie® has developed many resources that help you keep your business running smoothly and allow you to access the information you need.

Best of all, we're available via phone and email to answer questions when they arise. If you're trying to find the right sandwich shop franchise opportunity but don't want to go it alone, Blimpie® has the initial and ongoing support you need.
Ideal Candidate & Qualifications
If you're dedicated to learning the ropes, our experts will be there to provide you with the knowledge and skills necessary to open and operate a Blimpie® Franchise.
Purchasing a Blimpie® Franchise
Net Worth Required: $250,000. Total Investment: $139,780 - $404,700. Liquid Capital Required: $125,000.

Many restaurant franchise opportunities are incredibly expensive to get started. Franchisees need to invest in large seating areas, kitchen equipment, and a large starting inventory. Blimpie® restaurants can get started with a comparatively low investment.

Best of all, our years of experience have allowed us to develop a comprehensive investment breakdown that accounts for just about everything you'll need to get your restaurant up and running, reducing the likelihood of incurring unexpected costs.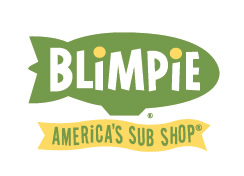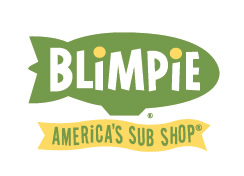 "*" indicates required fields