British Swim School Franchise
British Swim School is built on the understanding that learning to swim is an essential life skill that every child should learn. It's much more than just mastering the perfect stroke; it's also about teaching water safety and survival techniques that will help save lives. British Swim School has taught people of all ages from infants to adults how to be effective swimmers for nearly 40 years, using a unique approach and teaching method that's become a recognized trademark of the brand.
To buy a franchise with British Swim School, you'll need to have at least $100000 in liquid capital and a minimum net worth of $150000. British Swim School charges a franchise fee of $39500. They also offer a discount for veterans.

Franchisor Details
Incorporated Name:
British Swim School Franchising, LLC
Total Units:
95
Year Founded:
1981
Franchising Since:
2011
Home Office:
Virginia Beach, Virginia
Training:
Available
Locations Available:
See Below*

Franchise Costs
Financing:
Via 3rd party
Liquid Capital Required:
$100,000
Net Worth Required:
$150,000
Total Investment:
$54,275 – $150,875
Franchise Fee:
$39,500
Royalty Type:
12%
Vetern Discount:
Yes
*British Swim School is currently accepting inquiries from the following locations: Alabama, Alaska, Arizona, Arkansas, California, Colorado, Connecticut, Delaware, District Of Columbia, Florida, Georgia, Hawaii, Idaho, Illinois, Indiana, Iowa, Kansas, Kentucky, Louisiana, Maine, Maryland, Massachusetts, Michigan, Minnesota, Mississippi, Missouri, Montana, Nebraska, Nevada, New Hampshire, New Jersey, New Mexico, New York, North Carolina, North Dakota, Ohio, Oklahoma, Oregon, Pennsylvania, Rhode Island, South Carolina, South Dakota, Tennessee, Texas, Utah, Vermont, Virginia, Washington, West Virginia, Wisconsin, Wyoming
Values & History
Learning to be safe in the water isn't just another children's activity – it's also a life skill that every person should know. British Swim School owners are proud to provide and promote that life skill to people of all ages, drawing on a quality curriculum developed over 35 years and implemented in small class sizes to ensure effective teaching practices. At British Swim School, our mantra is "Survival of the Littlest." This applies to our lifelong commitment to helping the children stay safe in the water, of course, but it also applies to our dedication to the ongoing success of franchise owners who began their journey as business owners with limited capital.
Industry Performance
British Swim School is an innovative business model that's based on renting pool time from the underutilized local gym and recreational facilities rather than relying on costly buildouts, allowing owners to control the scale-up of their business from one to multiple pools as needed. Ten people drown every day in the US, and 1 in 5 of those victims are children younger than 14. Swimming instruction is a $5 billion industry, granting franchise owners the opportunity to grow their own business while literally saving lives in the process.
Training & Support
British Swim School provides everything a new franchise owner needs, from in-depth training to ongoing support once the business is up and running. Training begins with 10 days at our corporate headquarters in Virginia Beach and covers training for both the business management and marketing aspects of ownership, as well as general aquatics training. The support team is always on hand to answer questions via phone or email, and our team will schedule frequent site visits with each franchise owner to ensure the best support possible. Annual meetings bring the entire British Swim School family together to share and learn from one another, and collaboration between fellow franchise owners is encouraged.
Ideal Candidate & Qualifications
Candidates need not have an aquatics background to become a franchisee under the British Swim School brand. As a franchise owner, you never even have to get wet or teach a lesson if you don't want to. Owners are expected to make a full-time commitment to managing and growing their business during the first year as they learn everything it takes to really understand the business and build the most effective team. A strong commitment to community outreach and relationship building contributes greatly to franchise success.
Purchasing a British Swim School Franchise
British Swim School franchisees will need access to a minimum of $100k in liquid capital and a net worth of at least $150k to be considered. The total initial investment potential for ownership is typically between $54,275 and $150,875. Financing is currently unavailable. Discounts are offered to qualified veterans.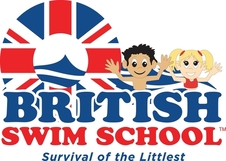 British Swim School is a FranNet Verified Brand
FranNet Verified Brands are reviewed by FranNet to ensure legitimacy and industry required documentation.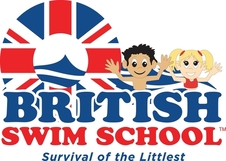 "*" indicates required fields

British Swim School is a FranNet Verified Brand
FranNet Verified Brands are reviewed by FranNet to ensure legitimacy and industry required documentation.