Building Kidz School Franchise
Building Kidz School offers an innovative concept focused on early childhood education and before and after school care for school-age children. We establish commitment, character, and confidence in children through our specialization in Performing Arts and excellent academic curriculum. And not only are we committed to revolutionizing early childhood education and care, but we are also improving the lives of children worldwide. In fact, 25% of Franchisor profits are used to help the lives of underprivileged children around the globe. If you have a passion for children, education, and the arts, then join us as we change the way the world thinks about education!
To buy a franchise with Building Kidz School, you'll need to have at least $150000 in liquid capital and a minimum net worth of $200000.

Franchisor Details
Incorporated Name:
Building Kidz School
Total Units:
8
Year Founded:
2003
Franchising Since:
2015
Home Office:
Mountain View, CA
Training:
Available
Locations Available:
See Below*

Franchise Costs
Financing:
Via 3rd party
Liquid Capital Required:
$150,000
Net Worth Required:
$200,000
Total Investment:
$150,000 – $500,000
Franchise Fee:
N/A
Royalty Type:
-
Vetern Discount:
-
*Building Kidz School is currently accepting inquiries from the following locations: Alabama, Alaska, Arizona, Arkansas, California, Colorado, Connecticut, Delaware, District Of Columbia, Florida, Georgia, Idaho, Illinois, Indiana, Iowa, Kansas, Kentucky, Louisiana, Maine, Massachusetts, Michigan, Mississippi, Missouri, Montana, Nebraska, Nevada, New Hampshire, New Jersey, New Mexico, North Carolina, North Dakota, Ohio, Oklahoma, Oregon, Pennsylvania, South Carolina, South Dakota, Tennessee, Texas, Utah, Vermont, West Virginia, Wyoming
Values & History
Building Kidz School was formed out of a need to care for a daughter. Our Founder's daughter was diagnosed with Juvenile Diabetes at the age of four. As a mother and a corporate American working 60 hours a week, Vineeta Bhandari could not provide the constant care and stimulating environment she wanted for her daughter. Vineeta dreamed that she could open a preschool where her daughter would receive the care she needed in a world class environment, free of compromise. She worked tirelessly to develop a program that any parent would take pride in having their child be a part of. She developed a program that incorporates the highest level of academics and whole child development with Performing Arts and extracurricular activities to ease the stress of a working parent and give children an early edge in this competitive world. In January of 2003, Vineeta opened the doors of our first school in Pacifica, California. Her daughter was part of the school for two years before she graduated and moved on to an elementary school. Within those two years, Vineeta realized that she was not alone in wanting this type of program for her child. The enthusiasm and positive feedback from the families and community developed a passion in her to change the early childhood education industry.
Our Vision
Establish a foundation for a greater society through a global presence of preschools and non-profit partnerships resulting in one million children receiving a world class early childhood education.
Our Mission
To create a community where children are challenged intellectually, become empowered and interested in lifelong learning, and engage in the arts to accelerate the development of their Confidence, Commitment, and Character.
Our Philosophy
Our Creative philosophy is specifically designed to develop the "whole child'. Our comprehensive arts-integrated educational program focuses on six key areas of development: emotional, social, cognitive, physical, communication, and academic. We provide customized learning experiences that stimulate every child's growth to build their Confidence, Commitment, and Character.
Industry Performance
Owning your own Building Kidz campus is not only personally rewarding, it is a sustainable and highly profitable business. Demand for young children's care and education is being driven skyward by increased numbers of women in the workforce, changes in the family structure, and increased awareness by parents of the importance of early childhood education. In fact, the U.S. Bureau of Labor Statistics projects that the fastest employment growth of all industries through 2020 will occur in the childcare industry. And it isn't just the current strong economic climate that is driving this. Child Day Care businesses have consistently grown their sales through the economic recession and subsequent recovery. This is an industry you can count on.
Training & Support
Our collaborative culture starts from day 1. We will guide you through location acquisition, licensing, marketing, and operations. After Opening Day, our regional directors will support you to ensure quality control, operational efficiency, and effective marketing to maximize your profits and minimize your risk.
Ideal Candidate & Qualifications
Successful Building Kidz School franchise owners embody several qualities. They are exceptional leaders--self-starters who are driven to deliver a world class experience for the children in their care. They believe in teamwork, collaboration, and "we" first, and as leaders they are humble, embrace constructive feedback, and are always looking for ways to improve. In fact, they are also selfless and place the needs of their employees above their own. Above all else though, our franchisees have an unquenchable thirst for improving the lives of children and supporting their communities. Their passion and love for children drives them to be the best leader they can be, every day.
Purchasing a Building Kidz School Franchise
The cash on hand necessary to begin operating a Building Kidz School franchise ranges from $150,000 to $500,000. This includes an estimate for three months of operating capital and start up costs including $79,000 to $84,000 that must be paid to the franchisor or its affiliate. This estimate does not include the cost of acquiring land and constructing a building.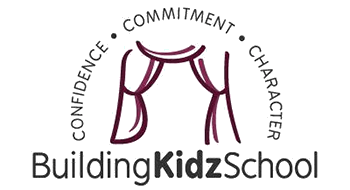 Building Kidz School is a FranNet Verified Brand
FranNet Verified Brands are reviewed by FranNet to ensure legitimacy and industry required documentation.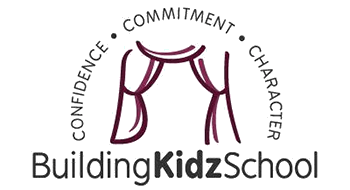 Building Kidz School is a FranNet Verified Brand
FranNet Verified Brands are reviewed by FranNet to ensure legitimacy and industry required documentation.