Bumble Bee Blinds Franchise
Bumble Bee Blinds offers installation and repair of window coverings such as blinds, shades, and shutters for both residential and commercial customers.
To buy a franchise with Bumble Bee Blinds, you'll need to have at least $75000 in liquid capital and a minimum net worth of $400000 + 75000 liquid. Bumble Bee Blinds charges a franchise fee of $30000.

Franchisor Details
Incorporated Name:
HPB Blinds & Shutters
Total Units:
5
Year Founded:
2022
Franchising Since:
2022
Home Office:
Omaha, NE
Training:
Available
Locations Available:
See Below*

Franchise Costs
Financing:
Not Available
Liquid Capital Required:
$75,000
Net Worth Required:
$400,000
Total Investment:
$213,977 – $249,977
Franchise Fee:
$30,000
Royalty Type:
8.5%
Vetern Discount:
No
*Bumble Bee Blinds is currently accepting inquiries from the following locations: Alabama, Alaska, Arizona, Arkansas, Colorado, Connecticut, Delaware, Florida, Georgia, Idaho, Indiana, Iowa, Kansas, Kentucky, Louisiana, Maine, Massachusetts, Michigan, Minnesota, Mississippi, Missouri, Montana, Nebraska, Nevada, New Hampshire, New Jersey, New Mexico, North Carolina, Ohio, Oklahoma, Oregon, Pennsylvania, South Carolina, South Dakota, Tennessee, Texas, Utah, Vermont, West Virginia, Wisconsin, Wyoming
Values & History
Custom window treatment products, design, consultation and installation. When it comes to window treatments, we do it all. From consultation to ordering to installation to completion, Bumble Bee Blinds takes the hard work out of owning the window treatments of your dreams. Bumble Bee Blinds offers beautiful, state-of-the-art blinds, shutters and shades to fit any budget or need for your perfect home.e.


Industry Performance
Market Demand & Advantage
In a 30 billion dollar industry we build our business models to be scalable and specifically engineered for sustainable franchise growth. With the extensive network of franchisee support offered by HorsePower Brands, our partners achieve soaring success with their business goals, remain on the forefront of technological advancements within their industries, and use business-tested, holistic, successful approaches to customer experience and service.


Training & Support
As each of our franchise partners works through the onboarding process, we provide detailed training in the form of videos, web calls, and a week-long in-person course catalogue proctored by field experts to prepare our partners for the grand opening of their Bumble Bee Blinds franchise! We have dedicated success staff ready to answer questions, help overcome obstacles, and shed a light on any confusing or unique circumstances that come along with running a franchise. Our franchise leadership has decades of experience in the franchising industry, giving you access to exclusive business growth strategies and operational best practices.
Ideal Candidate & Qualifications
An ideal Bumble Bee Blinds candidate will have a charismatic personality with a background in people management along with a track record of success in leadership roles. No background or experience in window treatments or interior design is required to start your franchise!

We're looking for someone passionate about their community and the people in it, whether it means attending functions, donating to local charities, or whatever it takes to make their neighborhoods a better place. The hallmarks of our franchise partners are organization, accountability and dedication to working with a scalable and responsible franchise.
Purchasing a Bumble Bee Blinds Franchise
Franchise Fee: $30,000. Net worth Required: $400,000 + $75,000 Liquid. Total Investment: $213,977- $249,977. Liquid Capital Required: $75,000.

Being a part of the HorsePower Brands network allows you access to our dedicated marketing agency partner: Franchise Rocket. This talented and creative digital marketing powerhouse delivers winning SEO, PPC, and paid social media strategies that have been proven to scale your online presence and keep your phone ringing with quality leads.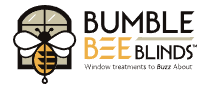 Bumble Bee Blinds is a FranNet Verified Brand
FranNet Verified Brands are reviewed by FranNet to ensure legitimacy and industry required documentation.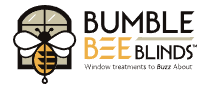 Bumble Bee Blinds is a FranNet Verified Brand
FranNet Verified Brands are reviewed by FranNet to ensure legitimacy and industry required documentation.