Christian Brothers Automotive Franchise
As a full-service auto repair shop, Christian Brothers Automotive prides itself on honesty and integrity. Our locations across the United States offer a range of automotive services, from routine maintenance to complex diagnostics and repairs. Our experienced technicians use the latest equipment and are committed to providing exceptional customer service.

Over the years, we have received numerous accolades for our commitment to excellence, including being named one of the "Best Franchises to Buy" by Forbes magazine. Even with our growth, we remain committed to our founding principles and core values: Neighborly, Excellence, Transparency, and Joy. At Christian Brothers Automotive, we strive to build long-lasting relationships with our guests by offering quality workmanship and transparent pricing. We also take this heart-led approach with our franchisee relationships.
To buy a franchise with Christian Brothers Automotive, you'll need to have at least $85000 in liquid capital and a minimum net worth of $250000. Christian Brothers Automotive charges a franchise fee of $135000. They also offer a discount for veterans.

Franchisor Details
Incorporated Name:
Christian Brothers Automotive
Total Units:
270
Year Founded:
1982
Franchising Since:
1996
Home Office:
Houston, TX
Training:
Available
Locations Available:
See Below*

Franchise Costs
Financing:
Available
Liquid Capital Required:
$85,000
Net Worth Required:
$250,000
Total Investment:
$520,000 – $640,000
Franchise Fee:
$135,000
Royalty Type:
Split monthly profits - 50/50
Vetern Discount:
Yes
*Christian Brothers Automotive is currently accepting inquiries from the following locations: Alabama, Alaska, Arizona, Arkansas, California, Colorado, Connecticut, Delaware, District Of Columbia, Florida, Georgia, Idaho, Illinois, Indiana, Iowa, Kansas, Kentucky, Louisiana, Maine, Maryland, Massachusetts, Michigan, Minnesota, Mississippi, Missouri, Montana, Nebraska, Nevada, New Hampshire, New Jersey, New Mexico, New York, North Carolina, Ohio, Oklahoma, Oregon, Pennsylvania, South Carolina, South Dakota, Tennessee, Texas, Utah, Vermont, Virginia, Washington, West Virginia, Wisconsin, Wyoming
Values & History
Christian Brothers Automotive was founded in 1982 by Mark Carr in Houston, Texas. With a passion for both cars and customer service, he set out to create an auto repair shop that provided honest and reliable service. His business quickly grew, and by 1996 Christian Brothers Automotive began franchising, allowing them to expand their business even further. Today, there are over 270 Christian Brothers Automotive locations across the United States, each offering the same commitment to honesty, integrity, and customer service.

We base our business principles on biblical principles. We are very intentional about our franchisees being profitable and our brand growing, but we simultaneously ensure that the culture we've created is one of respect, trust, and integrity. This is for our guests and our franchisees.
Industry Performance
The automotive repair industry is experiencing robust growth and is expected to continue its upward trajectory in the coming years. The number of motor vehicle registrations in the US is on the rise, representing an opportunity for growth in the repair and service markets. As vehicles become more technologically advanced, the demand for specialized repair services is on the rise. Regardless of what's going on in the economy, people are still very reliant upon their vehicles. Christian Brothers model stays strong by focusing on honesty and transparency in pricing and service.

As a company, we've weather numerous downturns with strength. Recently, during the initial onset of Covid shutdowns, we experienced a 40% decline in typical weekly systemwide revenue in the first month. Within two months, we were setting systemwide weekly records. Our franchisees are incredible and the home office support teams are as well. Through that year and since we have continued to experience record growth and results.
Training & Support
Franchise owners will receive extensive hands-on training. Training begins with 8 weeks of field training at designated training franchises under the leadership of Certified Franchisee Trainers, before moving into an additional 2 weeks of training at our corporate office in Houston, TX (total of 10 weeks). There is also some online training you will complete, but it is not as time-consuming in nature. Once training is completed a current franchisee is assigned as a mentor to provide further guidance and advice as necessary. Ongoing training and support are provided for the latest technology and best practices, ensuring your franchise remains competitive. The home office provides a one-stop point of contact for all facets of business operation, and it's always just a phone call away.
Ideal Candidate & Qualifications
The strongest candidates for Christian Brothers Automotive franchise ownership will possess strong business or management experience and an entrepreneurial spirit. Automotive industry experience is not necessary, as the need for quality leadership is of greater value with this business model. Dedication to top-quality service and honest business practices is a must, and success for your business relies on building meaningful relationships with customers. Truthfully, bringing on franchisees without automotive industry experience continues to give us great perspective as it relates to our operations and guest experience. You don't have to know or love cars to be successful in this model. If you love people, we can teach you about cars.

What will be the role of the owner?
Typically for the first 12-18 very hands on building the team and the reputation of the business in the community. After the right team is structured and in place we routinely see our franchisees regress slightly in the amount of hours they're in their business. This is an owner-operator model and is not designed, regardless of performance, for the franchisee to be routinely absent.

What will be the role of the multi-unit operators?
MU operators bear same responsibility of single unit operators - have to build their teams well since they can't be in two places at once.

What will be the role of the single unit operators?
Similar to MU, except their focus in on a single business.
Purchasing a Christian Brothers Automotive Franchise
The total investment for a Christian Brothers Automotive franchise is between $520,000 and $640,000, which includes the $135,000 franchise fee. Initial liquid capital of at least $85k is needed with a minimum net worth of $250k. Veterans enjoy a discount of 10% off the total franchise fee. The $135,000 franchise fee consists of: $85,000 liquid + $50,000 as part of your SBA loan package funded at or near time of business opening.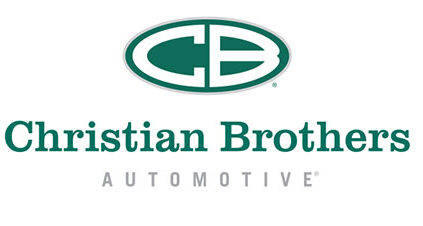 Christian Brothers Automotive is a FranNet Verified Brand
FranNet Verified Brands are reviewed by FranNet to ensure legitimacy and industry required documentation.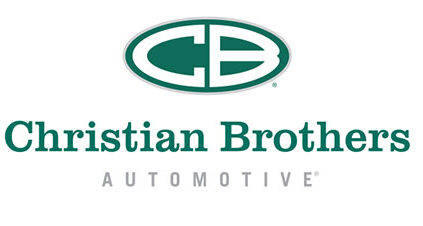 "*" indicates required fields

Christian Brothers Automotive is a FranNet Verified Brand
FranNet Verified Brands are reviewed by FranNet to ensure legitimacy and industry required documentation.