Flyfoe Mosquito & Tick Control Franchise
FlyFoe Mosquito & Tick Control represents pest control with an emphasis on smarter solutions and financial rewards for franchisees, standing out from competitors with common sounding "Mosquito XYZ" names and value propositions. The FlyFoe mission of defending client homes and businesses alike against mosquitos, ticks, and other outdoor pests goes beyond the typical approach of over-spraying insecticides every three weeks. FlyFoe's technique of combining insecticides with several other control methods is based on research from labs all around North America and direct coordination with entomologists and virologists, which helps keep the amount of pesticide sprayed lower while gaining improved results over the competition.
To buy a franchise with Flyfoe Mosquito & Tick Control, you'll need to have at least $75000 in liquid capital and a minimum net worth of $75000. Flyfoe Mosquito & Tick Control charges a franchise fee of $17000.

Franchisor Details
Incorporated Name:
FlyFoe Mosquito & Tick Control
Total Units:
7
Year Founded:
2017
Franchising Since:
2017
Home Office:
Boston, MA
Training:
Available
Locations Available:
See Below*

Franchise Costs
Financing:
Available
Liquid Capital Required:
$75,000
Net Worth Required:
$75,000
Total Investment:
$72,940 – $178,490
Franchise Fee:
$17,000
Royalty Type:
Sliding scale 9-6%
Vetern Discount:
Discounted franchise packages valued at $15,000
*Flyfoe Mosquito & Tick Control is currently accepting inquiries from the following locations: Alabama, Alaska, Arizona, Arkansas, California, Colorado, Connecticut, Delaware, District Of Columbia, Florida, Georgia, Hawaii, Idaho, Illinois, Indiana, Iowa, Kansas, Kentucky, Louisiana, Maine, Maryland, Massachusetts, Michigan, Minnesota, Mississippi, Missouri, Montana, Nebraska, Nevada, New Hampshire, New Jersey, New Mexico, New York, North Carolina, North Dakota, Ohio, Oklahoma, Oregon, Pennsylvania, Rhode Island, South Carolina, South Dakota, Tennessee, Texas, Utah, Vermont, Virginia, West Virginia, Wisconsin, Wyoming
Values & History
The FlyFoe brand was founded in 2017 by pest control specialist Mark Kushinsky in Boston, MA. Realizing that typical run-of-the-mill pest control just wasn't getting the job done, Mark began a vigorous campaign of research, coordinating with top entomologists around the country to seek improved methods and better results. The FlyFoe vision is simple: backyard barbecues, pool parties, birthday gatherings and summer celebrations, all without the buzz, bite, itch, or ouch. The days of hiring overpriced and overcomplicated pest control services for mediocre results are over.
Industry Performance
Total US revenue in the pest control industry reached $16 billion in 2019, with the number of businesses in operation jumping to 27,410. Annual growth averaged 4.3% from 2014 to 2019, with employment in the industry reaching 134, 291. The market size of the pest control industry within the US increased faster than the economy overall in 2019, with an average annual market size growth of 0.1% expected.
Training & Support
Initial training includes the assignment of a personal training coach, a week of on-site training at FlyFoe headquarters in Boston, multiple workshops, webinars, and more. Franchise owners receive direct support from home office staff and the community of franchise owners, and the technology necessary to power operations via our proprietary web-based business management software, which includes route optimization, automated billing, customer service management utilities, and more. FlyFoe also works with major advertising agencies to coordinate high-end marketing campaigns at the local level for each franchise.
Ideal Candidate & Qualifications
FlyFoe looks for franchise owners to be energetic, driven to succeed, and open to new ideas and learning new things. Ideal candidates will enjoy working with and managing others with a personal conviction and vision for what they want from their business, with a firm belief in the benefits of culture and solid branding. Knowing the importance of technology and the benefits of taking calculated risks are strong assets. The best part? Owners control their rate of growth.
Purchasing a Flyfoe Mosquito & Tick Control Franchise
The base fee for a FlyFoe franchise starts at $17k and includes the price of your base territory. Prospective owners will need $55k in liquid capital and a net worth of $75k to apply. Total investment costs are expected in the range of $75-$140k, and royalty fees of 9% of gross sales apply (billed monthly), decreasing to as low as 6% as your franchise grows. In addition, a modest marketing fee of 1.5% is levied for local and national marketing programs. Financing options are available for those who qualify. Discounts for veterans are also available, along with special incentives for those already in the pest control business willing to convert to the FlyFoe brand.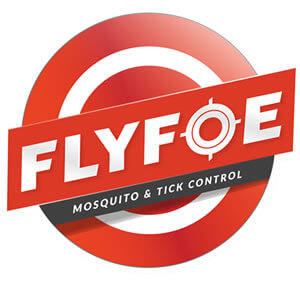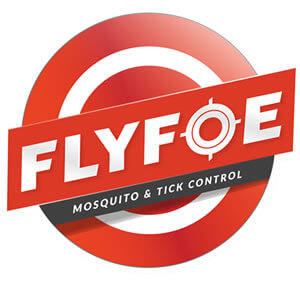 "*" indicates required fields