Hickory Dickory Decks Franchise
At Hickory Dickory Decks, our business is built on satisfied customers, one deck at a time. Our industry position and experience allow us to provide the widest selection of decking materials available. Whether our customers are considering a simple deck project or one on a grander scale, we work with them to find the best options for their needs. Our proven building process — backed by thousands of happy customers — ensures their satisfaction from the first meeting to the finished product.

Franchisor Details
Incorporated Name:
Hickory Dickory Decks, LLC
Total Units:
-
Year Founded:
-
Franchising Since:
-
Home Office:
Dundas, Ontario
Training:
Available
Locations Available:
See Below*

Franchise Costs
Financing:
Via 3rd party
Liquid Capital Required:
N/A
Net Worth Required:
N/A
Total Investment:
N/A
Franchise Fee:
N/A
Royalty Type:
-
Vetern Discount:
No
*Hickory Dickory Decks is currently accepting inquiries from the following locations: Canada
Values & History
Since 1987, we've seen substantial growth. With franchises in over 65 cities in Canada and the USA, we've designed and built over 25,000 beautiful composite decks and have worked hard to earn our reputation as the best in the deck business.

To us, every project we undertake is not just a deck — it's a Hickory Dickory Deck. That means it's constructed to the highest standards using the best materials. It means it's built by licensed carpenters and craftspeople who adhere to the Hickory Dickory Decks philosophy and are careful to represent our brand well, every day. That means that you — our valued customer — will receive the best deck money can buy, backed by our complete satisfaction guarantee.
Industry Performance
Why Us?
Hickory Dickory Deck franchisees act as consultants to prospective clients. Our low-pressure sales approach is backed by having the best to offer by way of design, product, warranty, customer service, completion date and price. Through over 30 years of deck-building and franchise experience, we have built a proven, professional sales system that is easy-to-replicate for a new franchise.
The benefits of joining the Hickory Dickory Decks team include:
Excellent corporate training.
A trusted brand.
Positive referrals to grow your business
Proven selling and building processes
An off-season to relax, reflect and improve your franchise
A competitive advantage in selling custom, low-maintenance decks
Training & Support
Being part of the Hickory Dickory Decks team means you have the support of our all-star head office team as well as other franchisees.

Every Hickory Dickory Decks franchisee is provided with initial training on our sales system and coaching from our top sales staff. Our initial training program is one week for sales training for the owner and three weeks of training for the builder, held at our head office in Hamilton, Ontario.

Once you are in operation you will be supported through our vast training resources and day-to-day contact with your franchise manager. Hickory Dickory Decks also hosts a three-day pre-season training convention each year.

On-going training is also available for existing franchises through weekly half-day training workshops led by Tom Jacques and one or two franchise managers at our head office. The option to log-in to training workshops from home is also available.
Ideal Candidate & Qualifications
No deckbuilding experience is required. We are looking for franchise owners who:
Are financially responsible and accountable
Are driven toward success
Are committed to upholding the highest professional standards
Can maintain our strong national and international brand recognition
Offer exceptional customer service
Purchasing a Hickory Dickory Decks Franchise
There's an initial franchise fee of $25,000 and there's an initial investment range of initial investment range is between $50,000-$100,000.

Owning a Hickory Dickory Decks franchise provides the opportunity to be your own boss with a rewarding work-life balance. It's your chance to work outdoors and take great pride in your work — all while backed by a great brand and supported by an experienced and receptive head office team.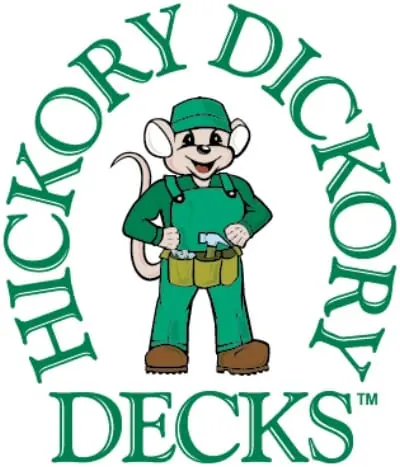 Hickory Dickory Decks is a FranNet Verified Brand
FranNet Verified Brands are reviewed by FranNet to ensure legitimacy and industry required documentation.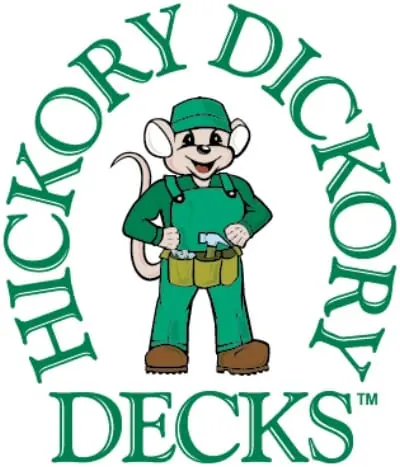 "*" indicates required fields

Hickory Dickory Decks is a FranNet Verified Brand
FranNet Verified Brands are reviewed by FranNet to ensure legitimacy and industry required documentation.