MaxStrength Fitness Franchise
MaxStrength Fitness provides clients with the most time efficient and productive High Intensity Strength Training, Nutritional Consulting, and Post-Rehabilitation experience possible in a highly consistent professional manner in the most clinically controlled state-of-the art facilities in the industry in the safest means possible.
To buy a franchise with MaxStrength Fitness, you'll need to have at least $175000 in liquid capital and a minimum net worth of $400000. MaxStrength Fitness charges a franchise fee of $49500. They also offer a discount for veterans.

Franchisor Details
Incorporated Name:
MaxStrength Fitness
Total Units:
2
Year Founded:
2007
Franchising Since:
2021
Home Office:
Westlake, OH
Training:
Available
Locations Available:
See Below*

Franchise Costs
Financing:
Not Available
Liquid Capital Required:
$175,000
Net Worth Required:
$400,000
Total Investment:
$286,347 – $468,197
Franchise Fee:
$49,500
Royalty Type:
6%
Vetern Discount:
Yes
*MaxStrength Fitness is currently accepting inquiries from the following locations: Alabama, Alaska, Arizona, Arkansas, Colorado, Connecticut, Delaware, Florida, Georgia, Indiana, Iowa, Kansas, Kentucky, Louisiana, Maine, Manitoba, Massachusetts, Michigan, Mississippi, Missouri, Montana, Nevada, New Hampshire, New Jersey, New Mexico, North Carolina, Ohio, Oklahoma, Oregon, Pennsylvania, Rhode Island, South Carolina, South Dakota, Tennessee, Texas, Utah, Vermont, West Virginia, Wyoming
Values & History
Everything we do is based on the following core values:

Kaizen
This is a Japanese word meaning "constant-steady improvement". At MaxStrength Fitness we are life long learners. We believe that in order to succeed in life and business we must constantly improve our skills and engage on a life long journey of mastery.

Over Deliver
We believe in delivering a world-class experience that is unlike any other in the industry. We take great pride in our relationships with our clients and we go above and beyond to WOW them every chance we get!

Efficient, effective and safe
Every workout we engage in must be all of these. We respect your time (efficient), we are results driven (effective) and we are meticulous in our client's performance (safe).

Professionalism
Always presenting ourselves in the best light possible for our clients, our colleagues, our families and ourselves.

Personal Responsibility and Accountability
Owning our actions no matter the outcome. Holding ourselves and others to achieve greatness beyond expectations.
Industry Performance
We have been in business since 2007 with consistent YOY growth. We cater to a 45+ affluent demographic that is often underserved and highly loyal. This can be demonstrated by our high retention rate and client base, which ranges from busy CEOs to super moms and retired Baby Boomers who want the energy and vitality to chase their grandchildren and stay mobile. Our clients desire health and vitality but don't have time to waste spinning their wheels in a gym for hours a week. They want results fast, a world-class experience in a high-end, friendly environment. Long-time clients have been raving about our Wellness Coaching add-on that addresses weight loss, stress management, sleep, and so much more.
Training & Support
We want incredible success for our franchisees, so we provide in-depth onboarding and ongoing support. From marketing and sales to operations and continuing education, we cover all the bases. Many people want to get into the health and fitness space but feel they are underqualified. With MaxStrength Fitness Academy, we can teach anyone our proven methods so that they can be the expert. No fitness background is required.
Ideal Candidate & Qualifications
Owning a MaxStrength Fitness is the right choice for someone with the entrepreneurial itch or who is looking to diversify their income and wants to impact their community and transform lives.
Purchasing A MaxStrength Fitness Franchise
Franchise Fee: $49,500. Net worth Required: $400,000. Total Investment: $286,347 - $468,197, Liquid Capital Required: $175,000.

For franchisees, we offer a spectacular opportunity. As a MaxStrength Fitness owner, they can expect to have the flexibility of working in their business OR on it. The model is turn-key and can easily be managed by a general manager, allowing the owner to spend their time on higher-level functions to grow their business instead of the day-to-day operations. At the same time, the training we provide makes it possible for our owners to be completely hands-on if they choose for the person who has always wanted the satisfaction of personally changing someone's life for the better.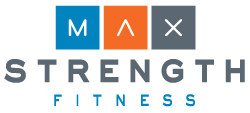 MaxStrength Fitness is a FranNet Verified Brand
FranNet Verified Brands are reviewed by FranNet to ensure legitimacy and industry required documentation.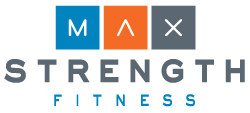 "*" indicates required fields

MaxStrength Fitness is a FranNet Verified Brand
FranNet Verified Brands are reviewed by FranNet to ensure legitimacy and industry required documentation.