Meineke Car Care Center Franchise
The automotive franchise where the most important tools won't be found on the shelf, Meineke gives franchise owners an unbeatable combination of experience, brand strength, and industry-leading technology, running on innovation and dedication to service excellence. The premier one-stop center for automotive services, we do it all. Whatever the customer needs, oil changes, tire replacement, transmission work, and general automotive repair, Meineke does it best.
To buy a franchise with Meineke Car Care Center, you'll need to have at least $110000 in liquid capital and a minimum net worth of $250000. Meineke Car Care Center charges a franchise fee of $45000. They also offer a discount for veterans.

Franchisor Details
Incorporated Name:
Meineke Car Care Centers Inc.
Total Units:
960
Year Founded:
1972
Franchising Since:
1972
Home Office:
Charlotte, North Carolina
Training:
Available
Locations Available:
See Below*

Franchise Costs
Financing:
Via 3rd party
Liquid Capital Required:
$110,000
Net Worth Required:
$250,000
Total Investment:
$206,774 – $561,688
Franchise Fee:
$45,000
Royalty Type:
5%
Vetern Discount:
Yes
*Meineke Car Care Center is currently accepting inquiries from the following locations: Alabama, Alaska, Arizona, Arkansas, California, Colorado, Connecticut, Delaware, District Of Columbia, Florida, Georgia, Hawaii, Idaho, Illinois, Indiana, Iowa, Kansas, Kentucky, Louisiana, Maine, Maryland, Massachusetts, Michigan, Minnesota, Mississippi, Missouri, Montana, Nebraska, Nevada, New Hampshire, New Jersey, New Mexico, New York, North Carolina, North Dakota, Ohio, Oklahoma, Oregon, Pennsylvania, Rhode Island, South Carolina, South Dakota, Tennessee, Texas, Utah, Vermont, Virginia, Washington, West Virginia, Wisconsin, Wyoming
Values & History
The Meineke company was founded in 1972 in Charlotte, NC, moving to a franchise-based business model shortly after in 1975. Winner of several prestigious awards, including being named the #1 ranked franchise in the Auto Repair & Maintenance category by Entrepreneur magazine, Meineke now has over 800 franchises in operation across North America. Our continued success is based on an innovative approach that incorporates the latest technological advances, such as the Meineke E-inspection utility that keeps an audit of each vehicle for ease and speed of service as well as the KPI Dashboard, which offers franchisees instant data on business operations.
Industry Performance
Automotive maintenance & repair franchises in the US accounted for over $8 billion in total revenue for owners throughout 2018, growing an average of 2.7% annually over the previous five years. With an Average Gross Revenue of $708,000 in the $287 billion automotive aftercare market, Meineke is poised for substantial growth and continued success.
Training & Support
The Meineke training program relates everything a new franchise owner needs to operate and grow a successful business under the brand. Beginning with an intensive two-week training course at our facilities in Charlotte, NC, the program then moves to further training through Meineke University. Comprehensive marketing and advertising support are included, with solid operational guidance always on-hand through a wide array of additional materials and utilities.
Ideal Candidate & Qualifications
The ideal candidate for a Meineke franchise ownerships has strong business acumen, a desire to be truly involved in their local community and is driven to lead a team of professionals towards greater success. Those who are goal-oriented, passionate about quality of service, and are able to maintain a positive and motivated attitude about business ownership will see the greatest success.
Purchasing a Meineke Car Care Center Franchise
Prospective Meineke owners will need access to at least $110k in liquid capital to be considered, along with a minimum net worth of $250k. Franchise fees totaling $35k apply, with the initial investment potential expected to be around $300k in total. Third-party financing options are available for qualified candidates.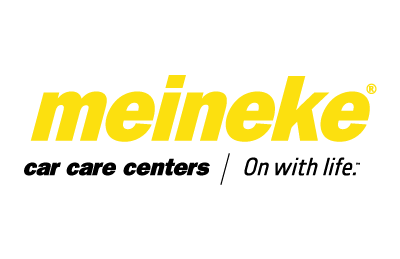 Meineke Car Care Center is a FranNet Verified Brand
FranNet Verified Brands are reviewed by FranNet to ensure legitimacy and industry required documentation.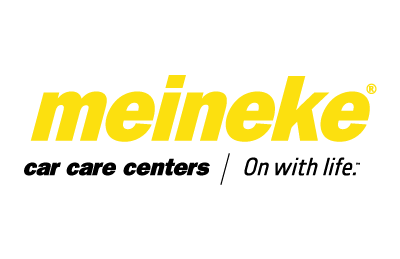 Meineke Car Care Center is a FranNet Verified Brand
FranNet Verified Brands are reviewed by FranNet to ensure legitimacy and industry required documentation.