Molly Maid Canada Inc. Franchise
Molly Maid's strong national brand recognition in the home cleaning and housekeeping industry has led to tremendous success for both our franchise owners and their clients. Offering a range of service options from one-time cleaning to routine maintenance and care, customers never have to worry about hidden costs or signing contracts. Molly Maid typically works on a weekly or every other week schedule, ensuring busy individuals and families have clean and comfortable homes to come home to. Services are tailored to the exacting wishes of each client and backed by a 24-hour satisfaction guarantee, leading to the repeat award-winning service we've become nationally recognized for.
To buy a franchise with Molly Maid Canada Inc., you'll need to have at least $20000 in liquid capital and a minimum net worth of $80000. Molly Maid Canada Inc. charges a franchise fee of $19000.

Franchisor Details
Incorporated Name:
Molly Maid Canada Inc.
Total Units:
78
Year Founded:
1979
Franchising Since:
1979
Home Office:
Oakville, Ontario
Training:
Available
Locations Available:
See Below*

Franchise Costs
Financing:
Via 3rd party
Liquid Capital Required:
$20,000
Net Worth Required:
$80,000
Total Investment:
$39,000 – $750,000
Franchise Fee:
$19,000
Royalty Type:
6%
Vetern Discount:
No
*Molly Maid Canada Inc. is currently accepting inquiries from the following locations: Canada
Values & History
Molly Maid is an industry-leading brand that's been providing top-quality trusted house cleaning services since 1984. We understand that each client's needs are unique, each lifestyle is different. That's why we take the time to offer services that work with a variety of budgets and preferences, accommodating even the busiest of lifestyles. Friendly, warm, and honest service as easy as can be that's the promise that Molly Maid delivers on. Today there are more than 450 individually owned Molly Maid franchises operating across the US alone, and our brand continues to experience strong interest and growth.
Industry Performance
The nature of Molly Maid's business model and the state of the industry means franchise owners have access to several streams of repeat revenue. Last year alone Molly Maid performed 1.7 million cleaning services, with over 90% of those for repeat customers. The home cleaning service industry brought in over $943 million in revenue nationally over 2019, growing over 2.8% from 2014 to 2019. With the nation's aging population enjoying a higher disposable income, revenue is expected to continually rise within the industry.
Training & Support
Molly Maid's specialized Sure Start training regimen covers all aspects of business operation. Our proprietary state-of-the-art operations software helps to effectively manage clientele, while a dedicated franchise consultant will coach and guide you over the first year. Superior marketing strategies complete with an engaging web presence and nationwide networking support ensure you'll have what you need to effectively grow and manage your new business.
Ideal Candidate & Qualifications
Prospective business owners looking for a weekly job with weekends off to spend with their families will love this business opportunity. Energetic and ambitious individuals eager to learn and operate under the excellent track record of success Molly Maid has developed will stand to benefit the most. A willingness to interact on an engaging level with clients is, of course, helpful as well.
Purchasing a Molly Maid Franchise
Franchise owners will need access to at least $20k in liquid funds. A franchise fee of $19,000 will be required, bringing the total investment potential between $39,000 and $750,000. Molly Maid operates as an SBA pre-approved franchise, so financing is available for qualified candidates. Veterans enjoy a 15% discount from the initial franchise fee in gratitude for their dedicated service.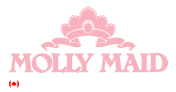 Molly Maid Canada Inc. is a FranNet Verified Brand
FranNet Verified Brands are reviewed by FranNet to ensure legitimacy and industry required documentation.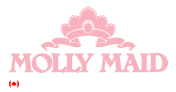 Molly Maid Canada Inc. is a FranNet Verified Brand
FranNet Verified Brands are reviewed by FranNet to ensure legitimacy and industry required documentation.