Overtime Athletics Franchise
Recently named in Entrepreneur Magazine, Overtime Athletics is dedicated to providing an engaging athletics program with a focus on fun and safety for kids of all ages. For nearly 20 years the brand has been impacting communities in a positive way both on and off the field through best-in-class customer service, affordability, and a robust athletics curriculum that implements coaching and flexibility to deliver a rewarding experience for our children.
To buy a franchise with Overtime Athletics, you'll need to have at least $20000 in liquid capital. Overtime Athletics charges a franchise fee of $20000.

Franchisor Details
Incorporated Name:
Overtime Athletics
Total Units:
20
Year Founded:
2003
Franchising Since:
2017
Home Office:
Reston, VA
Training:
Available
Locations Available:
See Below*

Franchise Costs
Financing:
Via 3rd party
Liquid Capital Required:
$20,000
Net Worth Required:
N/A
Total Investment:
$32,700 – $56,250
Franchise Fee:
$20,000
Royalty Type:
5% of gross ($1,200 minimum per quarter)
Vetern Discount:
-
*Overtime Athletics is currently accepting inquiries from the following locations: Alabama, Alaska, Arizona, Arkansas, Colorado, Connecticut, Delaware, Florida, Georgia, Idaho, Illinois, Iowa, Kansas, Kentucky, Louisiana, Maine, Maryland, Massachusetts, Mississippi, Missouri, Montana, Nebraska, Nevada, New Hampshire, New Jersey, New Mexico, North Carolina, Ohio, Oklahoma, Pennsylvania, South Carolina, Tennessee, Texas, Utah, Vermont, Virginia, West Virginia, Wyoming
Values & History
The Overtime Athletics concept has become a proven hit since its founding in 2003. Today, operating at more than 20 locations nationwide, Overtime Athletics serves over 500 elementary schools coast to coast — that's more than 25,000 children annually. Our popularity with parents springs from our ability to provide children with a positive sporting experience where they can learn about essential life skills such as teamwork and positive interaction and having an absolute blast while they are doing it. Our kids might not realize they're learning as they're having fun, but their parents can see the results for themselves.
Industry Performance
Sports coaching and private after school athletic programs throughout the United States accounted for over $10 billion in total revenue for 2019. The industry experienced roughly 4.7% growth annually over the previous five years due to increasing disposable income for Americans. Industry growth is projected to be further bolstered by increased sports participation with the adolescent population — a key demographic for this industry — expected to increase slightly over the next five-year period.
Training & Support
Complete training is provided for new franchise owners under the Overtime Athletics training program, and their comprehensive support system ensures continued guidance and coaching as needed. For more information on training specifics, inquiries may be directed through the official Overtime Athletics website.
Ideal Candidate & Qualifications
Our ideal Overtime Athletics entrepreneur will enjoy working with children, as that's the nature of the service we provide. A background in education as a teacher, coach, or youth professional is preferred, while strong organizational skills are ideal. The ability to be available full-time while maintaining a high standard of service excellence will contribute to strong success for growing businesses under the Overtime Athletics model, and our franchisees should be devoted to fostering that success with a service-oriented approach.
Purchasing a Overtime Athletics Franchise
Potential owners will need access to at least $20k in liquid funds to apply for franchise ownership with Overtime Athletics. Franchise fees of $20k apply to this offer, with royalties totaling 5% of gross or a minimum of $1200 per quarter. The total initial investment for this offer is expected to be between $32,700 and $56,250. Financing options are not currently available.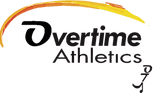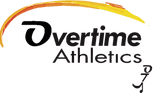 "*" indicates required fields