As the largest franchised group of certified locksmiths in America, Pop-A-Lock Locksmith offers car locksmithing and roadside assistance alongside general services under a proven successful business model that franchise owners love. Built on a solid reputation that comes from consistently exceeding the expectations of our clientele both quickly and reliably, our brand has become nationally recognized for tireless dedication to timely and effective service.
To buy a franchise with Pop-A-Lock, you'll need to have at least $75000 in liquid capital and a minimum net worth of $300000. Pop-A-Lock charges a franchise fee of $62000. They also offer a discount for veterans.

Franchisor Details
Incorporated Name:
Pop-A-Lock
Total Units:
385
Year Founded:
1991
Franchising Since:
1998
Home Office:
Lafayette, Louisiana
Training:
Available
Locations Available:
See Below*

Franchise Costs
Financing:
Via 3rd party
Liquid Capital Required:
$75,000
Net Worth Required:
$300,000
Total Investment:
$130,000 – $240,000
Franchise Fee:
$62,000
Royalty Type:
6%, 1% National Ad Fund
Vetern Discount:
Yes
*Pop-A-Lock is currently accepting inquiries from the following locations: Alabama, Alaska, Arizona, Arkansas, California, Colorado, Connecticut, Delaware, District Of Columbia, Florida, Georgia, Hawaii, Idaho, Illinois, Indiana, Iowa, Kansas, Kentucky, Louisiana, Maine, Maryland, Massachusetts, Michigan, Minnesota, Mississippi, Missouri, Montana, Nebraska, Nevada, New Hampshire, New Jersey, New Mexico, New York, North Carolina, North Dakota, Ohio, Oklahoma, Oregon, Pennsylvania, Rhode Island, South Carolina, South Dakota, Tennessee, Texas, Utah, Vermont, Virginia, Washington, West Virginia, Wisconsin, Wyoming
Values & History
The Pop-A-Lock Locksmith franchise has been developing and refining marketing and advertising strategies for more than 15 years and sharing those strategies with franchise owners is a critical part of our brand's success. Certified as a World Class Franchise by the Franchise Research Institute and winner of numerous additional awards, Pop-A-Lock has been accredited by the Better Business Bureau, earning the trust and respect of both our customers and our franchise owners.
Industry Performance
The locksmith industry accounted for more than $2 billion in revenue throughout the 2019 year, growing an average of 4.3% annually over the preceding five-year period. Demand for locksmithing services is tied to the performance of the construction and housing markets, both of which are steadily increasing. Businesses depend on locksmiths to install mechanical locks, doors, gates, safes, and security systems, while homeowners, property managers, and landlords rely on locksmiths for general locksmithing services and security system installation. Projected growth for this market over the next year is forecast at 4.7%, owing to an increase in homeownership and commercial development.
Training & Support
No previous locksmithing knowledge or experience is necessary, as we provide all necessary instruction and guidance throughout the course of our training program, which covers all aspects of operation and management of your new business under the Pop-A-Lock brand. Administration, human resources, accounting, best practices, industry standards, advertising, and marketing are all covered during the onboarding process, which takes place at our corporate facilities in Lafayette, Louisiana. The program is followed by technical training for you and your staff on the proper function and application of our proprietary equipment and techniques. Ongoing support is provided through advertising and marketing strategies and materials, while guidance and advice are never more than a phone call away.
Ideal Candidate & Qualifications
Candidates should be excited about the opportunity to run their own business under a proven model with national brand recognition, hungry to grow their success, and eager to meet the members of their community. Determination, focus, and a goal-oriented approach to business management are essential qualities, so those with a background in management or operations are ideal franchisees, while additional experience in sales or marketing is also helpful.
Purchasing a Pop-A-Lock Franchise
Franchise investors will need access to at least $50,000 in liquid capital to be considered, with additional benefits available for qualified veterans. Financing is available through third-party lenders for qualified candidates.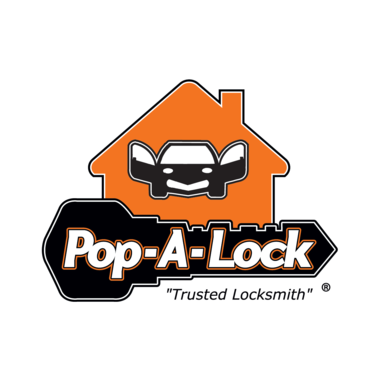 Pop-A-Lock is a FranNet Verified Brand
FranNet Verified Brands are reviewed by FranNet to ensure legitimacy and industry required documentation.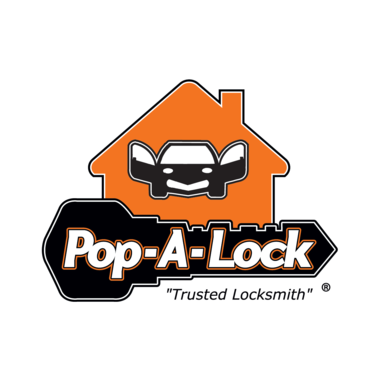 Pop-A-Lock is a FranNet Verified Brand
FranNet Verified Brands are reviewed by FranNet to ensure legitimacy and industry required documentation.