Red Wing Shoe Company Franchise
With over 100 years of manufacturing experience as a privately held, third-generation, family-owned business, Red Wing Shoe Store is the premier footwear brand in the world for work and safety needs. Operating as dealerships rather than franchises, Red Wing offers a solid business model with no franchise fees, no marketing fund contributions, and no monthly royalties. Red Wing Shoe Store's commitment to quality and service excellence has made them the top choice of craftsmen of all trades.
To buy a franchise with Red Wing Shoe Company, you'll need to have at least $80000 in liquid capital and a minimum net worth of $300000. They also offer a discount for veterans.

Franchisor Details
Incorporated Name:
RED WING BRANDS OF AMERICA, INC.
Total Units:
354
Year Founded:
1950
Franchising Since:
1952
Home Office:
Red Wing, Minnesota
Training:
Available
Locations Available:
See Below*

Franchise Costs
Financing:
Available
Liquid Capital Required:
$80,000
Net Worth Required:
$300,000
Total Investment:
$275,000 – $325,000
Franchise Fee:
N/A
Royalty Type:
-
Vetern Discount:
Yes
*Red Wing Shoe Company is currently accepting inquiries from the following locations: Alabama, Alaska, Arizona, Arkansas, California, Colorado, Connecticut, Delaware, District Of Columbia, Florida, Georgia, Hawaii, Idaho, Illinois, Indiana, Iowa, Kansas, Kentucky, Louisiana, Maine, Maryland, Massachusetts, Michigan, Minnesota, Mississippi, Missouri, Montana, Nebraska, Nevada, New Hampshire, New Jersey, New Mexico, New York, North Carolina, North Dakota, Ohio, Oklahoma, Oregon, Pennsylvania, Rhode Island, South Carolina, South Dakota, Tennessee, Texas, Utah, Vermont, Virginia, Washington, West Virginia, Wisconsin, Wyoming
Values & History
Red Wing Shoe Company was established in 1905 in Red Wing, Minnesota with the mission to create comfortable, purpose-built footwear for hard-working people. Franchising since 1952, the organization has grown to over 500 locations across the US and Canada, with new units opening every year. Over 330 locations are dealer-owned, with more than 170 mobile shoe stores serving business customers on-location at their worksites, offering a dimension of sales that extends far beyond the reach of traditional brick-and-mortar competitors.
Industry Performance
Shoe stores in the US topped $37 billion in revenue over the 2019 year. Annual growth over the previous five years averaged 0.2%, with many consumers moving towards online purchases. Red Wing's unique approach addresses this by combining traditional shoe store locations with mobile and online retailer options, offering customers a range of options under a brand known for long-lasting quality and comfort.
Training & Support
Red Wing Shoe Store offers free market analysis and site selection assistance, along with pre-opening training and ongoing support from a Regional Field Sales and Operations Team, all at no additional cost to owners. Access to the company-wide proprietary software and POS system is free for the first year, with opening inventory and no payments due for 6 months, giving you ample time to focus on establishing and growing your new business.
Ideal Candidate & Qualifications
Prospective owners of a Red Wing Shoe Store should prefer a dealership model under a globally recognized brand with established benefits, such as strong year-round sales with significant ROI potential with no marketing or advertising fees. The best candidates will be comfortable with Red Wing's innovative approach to customer outreach, delivering an unmatched experience in quality and comfort, and fostering lasting business relationships.
Purchasing a Red Wing Shoe Company Franchise
Red Wing Shoe Store operates under a dealership model, rather than a franchise. This means no franchise fees or royalties, and a streamlined path to ownership for prospective business owners. A net worth of at least $300k is required, with access to a minimum of $50k in liquid capital, bringing the total expected initial investment to around $325k. Financing is currently unavailable, but Red Wing offers qualified veterans a $25k credit towards store build-out fees.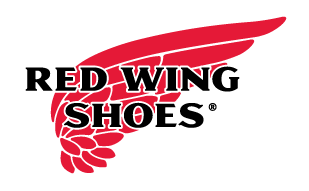 Red Wing Shoe Company is a FranNet Verified Brand
FranNet Verified Brands are reviewed by FranNet to ensure legitimacy and industry required documentation.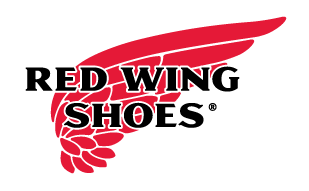 "*" indicates required fields

Red Wing Shoe Company is a FranNet Verified Brand
FranNet Verified Brands are reviewed by FranNet to ensure legitimacy and industry required documentation.