Senior Helpers is an industry-leading senior care franchise that specializes in quality, compassionate, in-home care and assistance for the elderly, providing a comprehensive range of services to facilitate comfort and independence for those living at home. Whatever your loved ones need, from assistance around the house to full-time supervision and care, Senior Helpers can help at a moment's notice. We're the only home care franchise that's endorsed by the Alzheimer's Foundation of America for award-winning programs in Alzheimer's and Dementia care and the only home care franchise with a Parkinson's Care program, endorsed by Michael J. Fox and the National Parkinson's Foundation.
To buy a franchise with Senior Helpers, you'll need to have at least $50000 in liquid capital and a minimum net worth of $200000. Senior Helpers charges a franchise fee of $49500.

Franchisor Details
Incorporated Name:
Senior Helpers
Total Units:
327
Year Founded:
2002
Franchising Since:
2005
Home Office:
Towson, MD
Training:
Available
Locations Available:
See Below*

Franchise Costs
Financing:
Via 3rd party
Liquid Capital Required:
$50,000
Net Worth Required:
$200,000
Total Investment:
$103,300 – $142,300
Franchise Fee:
$49,500
Royalty Type:
-
Vetern Discount:
10% Discount
*Senior Helpers is currently accepting inquiries from the following locations: Alabama, Alaska, Arizona, Arkansas, California, Colorado, Connecticut, Delaware, District Of Columbia, Florida, Georgia, Hawaii, Idaho, Illinois, Indiana, Iowa, Kansas, Kentucky, Louisiana, Maine, Maryland, Massachusetts, Michigan, Mississippi, Missouri, Montana, Nebraska, Nevada, New Hampshire, New Jersey, New Mexico, New York, North Carolina, North Dakota, Ohio, Oklahoma, Oregon, Pennsylvania, Rhode Island, South Carolina, South Dakota, Tennessee, Texas, Utah, Vermont, Virginia, West Virginia, Wisconsin, Wyoming
Values & History
Founded in 2002 by Tony Bonacuse and Peter Ross after their own experiences caring with family members, Senior Helpers' first office opened in Baltimore, MD, where it quickly developed an impeccable reputation for in-home senior care. Building on that success, Senior Helpers began to expand, and over the last 13 years, the network has grown to more than 300 locally owned and operated franchises across the country, offering seniors the option to stay at home with the support of well-trained, affordable, and dependable staff. Nothing is more important than providing the best in-home care available for our families, and Senior Helpers is fully committed to providing that care for those that need our services.
Industry Performance
As the number of seniors in the population continues to climb the need for reliable in-home care does so as well. About 20% of the US population, roughly 54 million people, are currently senior citizens and about 10,000 people will reach the age of 65 each day for the next twenty years. The home care industry brought in over $99 billion in total revenue for 2019, experiencing annual average growth of 3.7% over the last five years with projected values set to rise to 5.8% over the next year.
Training & Support
Training for new owners begins with a 10-day visit to our corporate headquarters where franchisees work with our leadership and support team at the training facility. During the opening phase and throughout early operations a business development manager will be on hand to provide operational support and guidance, with a host of other support options available to keep things running smoothly. Caregivers come to the business with experience working in senior care and are trained extensively by Senior Helpers staff to our standards for care and excellence.
Ideal Candidate & Qualifications
Interested parties will need strong social and interpersonal skills and solid management experience. Time management skills are essential as you work to grow your business while putting our clients first. No prior medical experience or training is required. Franchisees typically come from a variety of backgrounds, from sales and marketing to HR and customer service. A passion for helping others and determination to succeed are the most important qualities for successful owners.
Purchasing a Senior Helpers Franchise
Potential franchisees will need a minimum net worth of $200,000 and at least $50,000 in liquid capital. Franchise fees total $49,500. Options for financing are available for those who qualify via third-party lenders, and Senior Helpers proudly offers veterans a discount for their service.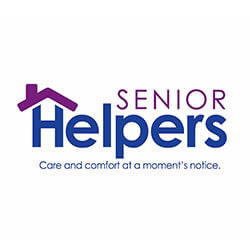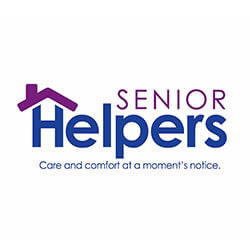 "*" indicates required fields