Tint World is an auto and marine styling and window-tinting franchise with locations throughout the US and abroad, offering sales and installation of auto accessories, mobile electronics, custom wheels and tires, window tinting, security film, vehicle wraps, paint protection film, nano ceramic coatings, detailing services, and maintenance and repair services.
To buy a franchise with Tint World, you'll need to have at least $120000 in liquid capital and a minimum net worth of $200000. Tint World charges a franchise fee of $49950. They also offer a discount for veterans.

Franchisor Details
Incorporated Name:
Tint World
Total Units:
85
Year Founded:
1982
Franchising Since:
2007
Home Office:
Boca Raton, Florida
Training:
Available
Locations Available:
See Below*

Franchise Costs
Financing:
Via 3rd party
Liquid Capital Required:
$120,000
Net Worth Required:
$200,000
Total Investment:
$229,000 – $339,000
Franchise Fee:
$49,950
Royalty Type:
6%
Vetern Discount:
Yes
*Tint World is currently accepting inquiries from the following locations: Alabama, Alaska, Arizona, Arkansas, California, Colorado, Connecticut, Delaware, District Of Columbia, Florida, Georgia, Hawaii, Idaho, Illinois, Indiana, Iowa, Kansas, Kentucky, Louisiana, Maine, Maryland, Massachusetts, Michigan, Minnesota, Mississippi, Missouri, Montana, Nebraska, Nevada, New Hampshire, New Jersey, New Mexico, New York, North Carolina, North Dakota, Ohio, Oklahoma, Oregon, Pennsylvania, Rhode Island, South Carolina, South Dakota, Tennessee, Texas, Utah, Vermont, Virginia, Washington, West Virginia, Wisconsin, Wyoming
Values & History
Since 1982 Tint World has provided high-quality window tinting and vehicle accessories to people who love their cars. With a wide selection of automotive products and services, clean, attractive facilities, and superior customer service, Tint World has become America's favorite place for automotive and marine styling, along with residential and commercial window film services.
Our vision is to build a progressive network of the best automotive styling centers in the world. Tint World is comprised of a team of experts with over 35 years of experience that create, design and innovate with leading manufacturers in the automobile accessory and window film industry. This allows us to stay on the pulse of the latest technologies, trends, products and installation techniques to remain on the cutting edge of the automotive aftermarket and window film industry.
Industry Performance
Why Us?
Each year, the Franchise Business Review surveys thousands of franchise owners across North America and publishes a ranking of today's top franchise opportunities based exclusively on owner satisfaction. Tint World is proudly ranked as a top opportunity for prospective franchise owners based on existing owner satisfaction.
Our franchise system is built on proven principles that have been successfully implemented by people from all walks of life. This is possible because Tint World has invested in one of the most comprehensive pre-opening training and assistance programs in the industry.
Our strategy is to offer you the advantage of truly sophisticated business management, sales and production support system. As you investigate Tint World, you will find that there is no better investment with more opportunities that will require less time and money – anywhere.
We have developed the concept and perfected the formula of skills acquired for over 35 years to successfully guide the marketing and automotive service operations that provide consumers with high-quality products and services for their vehicles, boats, homes and businesses with exceptional value. Our solid reputation as the leading automotive accessory and window tinting specialty centers has streamlined our business system that is designed to help our franchisees maximize their potential. As a Tint World franchisee it isn't necessary to reinvent a system; simply follow our proven system for success.
Training & Support
As a Tint World franchisee, you'll enjoy:
Corporate support in many areas of your business.
Constant business consulting and operational support.
Comprehensive marketing campaign which includes promotion materials, email campaigns and the latest in web marketing techniques like search engine optimization and web video production to promote business in your area.
Ideal Candidate & Qualifications
Our ideal candidate has:
A desire to be on the leading edge of growth and income opportunities
Passion for providing clients with the highest level of service
A desire to operate in a clean, high-tech work atmosphere
Purchasing a Tint World Franchise
There's an initial franchise fee of $49,950 and an investment range of $229k-$339k which also includes $30,000 to $40,000 in working capital. Veterans Receive a 10% discount off the initial franchise license fee.
Our system allows franchisees to be their own boss in an auto styling franchise they own. Because you will be the boss in your own business, you have the opportunity of building equity, which can pave the way for financial freedom.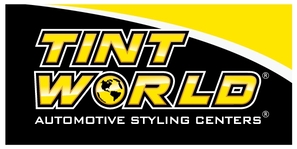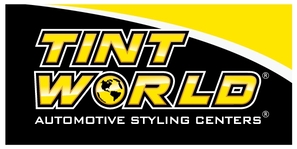 "*" indicates required fields