True North Restoration Franchise
True North Restoration provides water damage, fire and smoke damage, and mold remediation services to both residential and commercial properties.

A unique story- Jay Peters started Spectrum Cleaning & Restoration in St. Louis, MO in 1985. Jay established a network of independently owned (non-franchise) locations across the country. He trained and advised these business owners for years out of the goodness of his heart while never collecting a penny from them. This network was built on trust and a handshake and shake that when Jay set up the franchise entity, they would join forces. Justin & Raymond Donat, and Chris Coleman helped Jay restructure and rename the network to True North Restoration in 2019.
To buy a franchise with True North Restoration, you'll need to have at least $40000 in liquid capital and a minimum net worth of $150000. True North Restoration charges a franchise fee of $40000. They also offer a discount for veterans.

Franchisor Details
Incorporated Name:
True North Restoration
Total Units:
7
Year Founded:
1985
Franchising Since:
2020
Home Office:
Arvada, CO
Training:
Available
Locations Available:
See Below*

Franchise Costs
Financing:
Not Available
Liquid Capital Required:
$40,000
Net Worth Required:
$150,000
Total Investment:
$83,500 – $190,000
Franchise Fee:
$40,000
Royalty Type:
7%
Vetern Discount:
Yes
*True North Restoration is currently accepting inquiries from the following locations: Alabama, Alaska, Arizona, Arkansas, Canada, Colorado, Connecticut, Delaware, Florida, Georgia, Idaho, Illinois, Iowa, Kansas, Kentucky, Louisiana, Maine, Massachusetts, Michigan, Mississippi, Missouri, Montana, Nebraska, Nevada, New Hampshire, New Jersey, New Mexico, North Carolina, Ohio, Oklahoma, Oregon, Pennsylvania, South Carolina, South Dakota, Tennessee, Texas, Utah, Vermont, West Virginia, Wyoming
Values & History
True North exists to bring value to our franchisees and their employees, national partners, and all within our industry to help them grow, improve efficiency, encourage excellence, and inspire personal growth.

Industry Performance
A restoration franchise with True North Restoration is a turn-key business opportunity in the $210 billion dollar restoration industry. With our recognized brand name, established systems, modern digital marketing campaigns, and national referral network - you will have everything you need to succeed! When you join the True North Restoration family, you are not only getting a well-known and respected brand, but you are also getting the support of an entire team and ecosystem that is dedicated to helping you succeed.

The restoration industry is recession and pandemic-proof! Water, fire, and mold don't care about inflation, the S&P 500, or unemployment. Much of our billing is to insurance companies so your candidate can rest assured that no matter what happens with the economy there is demand for our services.
Training & Support
Training is both in-person and online. We require owners or their general manager to have a WRT (Water Restoration Technician) certification that is done through the IICRC. We also have a 1-week training held in Denver, CO to cover all aspects of running a restoration business. New owners will experience actual jobs that our Denver or Colorado Springs offices are working and spend time shadowing our sales team building relationships in the area. Our project management software vendor, Albiware, has a multi-week training program to show them how to effectively navigate their software. Our marketing vendor will also train new franchisees on some initial online marketing options that will initially spur and scale their business.
Ideal Candidate & Qualifications
If you are looking for an opportunity to be your own boss, make a difference in your community, and build a business with scalability and support from a trusted partner - then a True North Restoration franchise is the perfect fit for you!
Purchasing a True North Restoration Franchise
Franchise Fee: $40,000. Net worth Required: $150,000. Total Investment: $83,500 - $190,000, Liquid Capital Required: $40,000.

We have a unique model that is perfect for those with little to no experience in the industry. Our comprehensive training program and support network will help you every step of the way so that you can hit the ground running and start growing your business quickly. Having over 35 years of experience in the restoration industry, we have perfected our systems and know what it takes to succeed.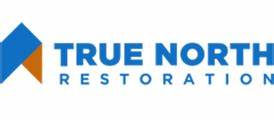 True North Restoration is a FranNet Verified Brand
FranNet Verified Brands are reviewed by FranNet to ensure legitimacy and industry required documentation.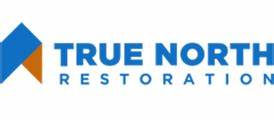 "*" indicates required fields

True North Restoration is a FranNet Verified Brand
FranNet Verified Brands are reviewed by FranNet to ensure legitimacy and industry required documentation.