Vanguard Cleaning Systems Franchise
Founded in 1984, the Vanguard Cleaning Systems organization is built upon over 3,000 independently owned and operated franchise janitorial businesses, which are licensed and supported by a Master Franchise network of over 50 independent regional offices throughout the United States and Canada.
The Vanguard Cleaning Systems brand is a recognized franchising industry leader with two distinct franchise opportunities for independent businesses: the Vanguard Master Franchise and the Vanguard Janitorial Franchise. Vanguard franchise opportunities offer an established business model focused on recurring contract revenues and tremendous growth potential. You can leverage a recognized and respected brand and tap into insights and ideas to help you develop your business.
Master Franchise: The Master Franchise opportunity is directed at experienced executives and entrepreneurs capable of starting and managing a regional office. The Master Franchisee sells franchises to companies that will provide the commercial cleaning services using the Vanguard Cleaning Systems marks and system. The Master Franchisee is responsible for new commercial account sales on behalf of their Janitorial Franchisees, as well as recruitment of and support services for Janitorial Franchisees.
Janitorial Franchise: The Janitorial Franchise is an independently owned and operated company that provides cleaning services for their commercial accounts under the Vanguard Cleaning Systems brand. Vanguard janitorial franchise businesses service more than 18,000 customers in a variety of facilities including general office spaces, healthcare, educational institutions, industrial, and manufacturing.
To buy a franchise with Vanguard Cleaning Systems, you'll need to have at least $500000 in liquid capital and a minimum net worth of $1500000. Vanguard Cleaning Systems charges a franchise fee of $100000. They also offer a discount for veterans.

Franchisor Details
Incorporated Name:
Vanguard Cleaning Systems, Inc.
Total Units:
53 Master Franchise regions and 3,000 Janitorial Franchisees
Year Founded:
1984
Franchising Since:
2002
Home Office:
San Mateo, California
Training:
Available
Locations Available:
See Below*

Franchise Costs
Financing:
Via 3rd party
Liquid Capital Required:
$500,000
Net Worth Required:
$1,500,000
Total Investment:
$350,000 – $500,000
Franchise Fee:
$100,000
Royalty Type:
5% of all revenues
Vetern Discount:
Yes
*Vanguard Cleaning Systems is currently accepting inquiries from the following locations: Alabama, Alaska, Arizona, Arkansas, Colorado, District Of Columbia, Florida, Georgia, Hawaii, Indiana, Iowa, Kansas, Louisiana, Maine, Michigan, Mississippi, Missouri, Nevada, North Dakota, Ohio, Oklahoma, Oregon, South Carolina, South Dakota, Tennessee, Texas, Virginia, West Virginia, Wisconsin, Wyoming
Values & History
Since 1984 the Vanguard Brand has stood at the forefront of franchise development, consistently ranked as a Top B2B Cleaning Franchise. Vanguard Cleaning Systems franchises are built on trust, integrity, execution, and quality that few can match. We are dedicated to supporting our Master Franchisees in our efforts to be the preeminent franchising organization in our industry. Additionally, our janitorial businesses are committed to delivering high-quality commercial cleaning services to each company they serve, and our "Standard of Clean" model reflects this commitment to cleaning service excellence.
Industry Performance
"‹The commercial cleaning industry is a multi-million dollar growing industry. U.S revenue for janitorial services in 2019 was estimated to be over $61 billion. And there has been consistent yearly growth in the industry from the $53 billion in revenue in 2013. Within this industry the Vanguard Cleaning Systems organization has been ranked among the top franchise brands and has been cited for its strong janitorial franchises, quality, and customer service, and for an emphasis on business systems programs.

We are proud to have been awarded for our excellence repeatedly over the years, including our 20-year ranking on Entrepreneur Magazine's Franchise 500 List. When you choose to franchise with Vanguard Cleaning Systems you can trust that you are not just working within a solid industry, but also with a highly reputable brand.
Training & Support
The Vanguard Cleaning Systems franchise organization is dedicated to developing and supporting independently owned and operated franchised businesses. Our janitorial franchisees are supported primarily by their Master Franchise office. Two of the support services they provide include:
Quality Cleaning Accounts: Your regional Vanguard Master Franchise office has experience in acquiring quality cleaning accounts. These accounts are matched against the skill sets of their franchised janitorial companies so that both the account and franchise business are set up for success.
Education & Network Opportunities: The Vanguard business system offers a proprietary suite of computer-based programs covering key technical and state-of-the-art aspects of janitorial services companies. These, coupled with guidance from your local Master Franchise office team and networking opportunities with peers, will help your janitorial cleaning franchise business operate optimally.
For our Master Franchise owners, Vanguard Cleaning Systems, Inc. will provide Master Franchisees a license to operate within a defined territory, proprietary software, marketing materials for sales efforts, access to extensive educational programs, and consultation in starting-up a regional franchise business.
Ideal Candidate & Qualifications
Janitorial Franchise
Successful janitorial franchise owners come from a variety of backgrounds. If you are an ambitious, hardworking individual that seeks the advantages of owning and operating a commercial cleaning business, then you may find the Vanguard Cleaning Systems Janitorial Franchise the right fit. Successful candidates often possess:
Prior Business Experience: Previous cleaning business experience is not a prerequisite to owning a Vanguard franchise, though it can be beneficial. And while also not required, the knowledge and insight gained from running any business can be an advantage in successfully running a janitorial franchise company.
Strong Management Experience: Janitorial franchise business owners build teams of cleaning staff who service the cleaning needs of their clients. Experience in hiring, developing, and managing staff will greatly aid in the success of growing your janitorial franchise company.
Customer Service: As the owner of a janitorial franchise business, you have the opportunity to acquire a book of business comprised of cleaning accounts. Building rapport with your Accounts and a commitment to great customer service by you and your staff can greatly aid in retaining this business.
An Entrepreneurial Spirit: A franchise owner is a business owner. To succeed, you will need a can-do attitude, a passion for building your business, and a drive to achieve your goals.
Master Franchise
If you are an executive and want to start your own business, but prefer to be a part of a network of people who share similar experiences of business ownership and management, this may be the right franchise business opportunity for you. The Vanguard Cleaning Systems Master Franchise business opportunity has been designed for the senior level executive who wishes to establish his or her own regional franchise business. The following describes the background and profile of Vanguard Master Franchise business owners:
Experience: The preferred background is an executive-level manager who possesses strong people and management skills, leadership, and an entrepreneurial spirit.
Business Model Profile: This is a B2B operation – marketing and awarding franchises to independently owned franchised businesses that provide commercial cleaning services to customers. The account base typically consists of office buildings, R&D facilities, small/medium sized businesses, medical offices, and others.‹
Operate a Large Territory: Master Franchise businesses are licensed to operate under the Vanguard Cleaning Systems brand within a protected development area. This may include a set number of counties within a region or an entire state.
Purchasing a Vanguard Cleaning Systems Franchise
Vanguard Cleaning Systems is a franchise you can invest in with relatively little money. The initial franchise fee for a Master Franchise is typically $100,000 to $350,000, and the minimum liquidity required is $500,000."‹
Each regional office is owned and operated by an independent Master Franchise business that sets the pricing structure for the Vanguard Cleaning Systems Janitorial Franchises that the office offers, so janitorial franchise fees vary throughout the country. Honorably discharged military personnel may receive a discount on the initial franchise fee from participating Master Franchise regions. Please contact the locally-owned Vanguard Cleaning Systems Master Franchise office in your area for accurate franchise fee details.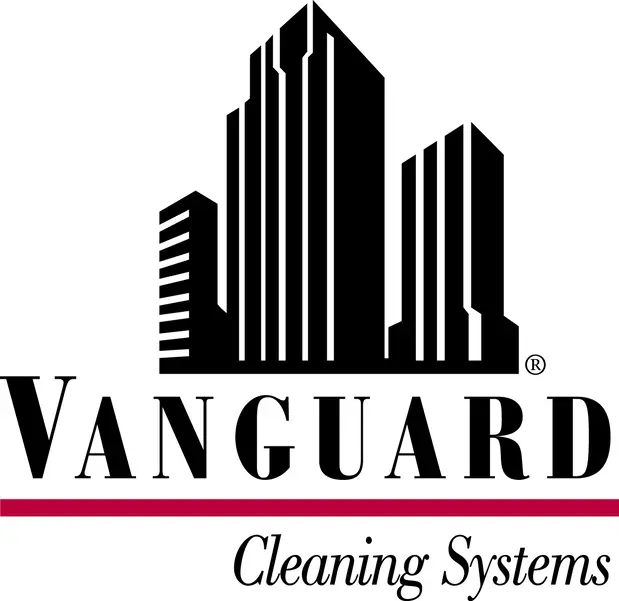 Vanguard Cleaning Systems is a FranNet Verified Brand
FranNet Verified Brands are reviewed by FranNet to ensure legitimacy and industry required documentation.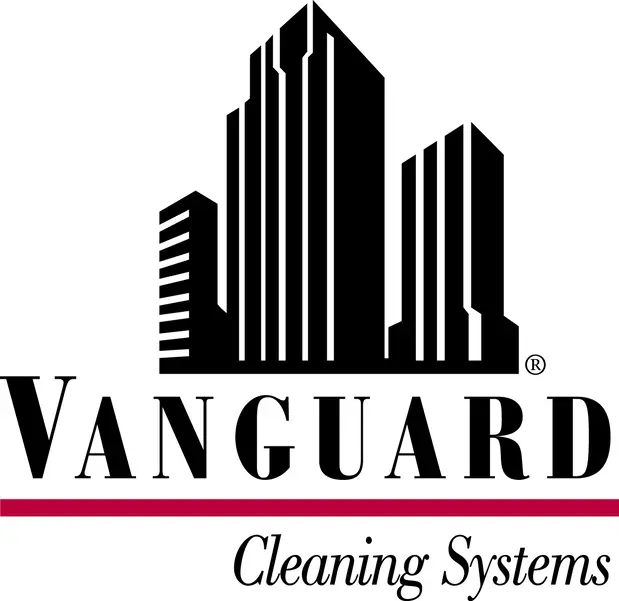 "*" indicates required fields

Vanguard Cleaning Systems is a FranNet Verified Brand
FranNet Verified Brands are reviewed by FranNet to ensure legitimacy and industry required documentation.