For over 25 years job seekers across the USA have trusted our expert recruiters to guide them through the hiring process and help them find the perfect job. At @Work, we place talented professionals into administrative, light-industrial, medical, home health care, and management level positions at some of the nation's largest and most reputable companies.
To buy a franchise with @Work Group, you'll need to have at least $150000 in liquid capital and a minimum net worth of $250000. @Work Group charges a franchise fee of $35000. They also offer a discount for veterans.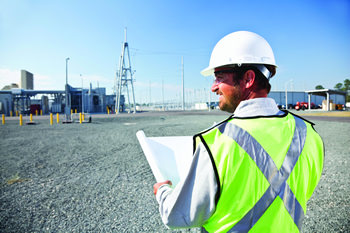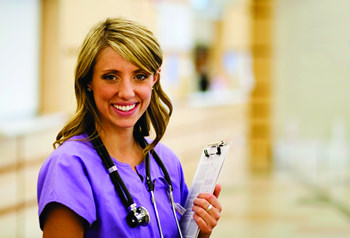 Franchisor Details
Incorporated Name:
At (@) Work Group
Total Units:
99
Year Founded:
1986
Franchising Since:
1992
Home Office:
Knoxville, Tennessee
Training:
Available
Locations Available:
See Below*

Franchise Costs
Financing:
Via 3rd party
Liquid Capital Required:
$150,000
Net Worth Required:
$250,000
Total Investment:
$152,000 – $211,500
Franchise Fee:
$35,000
Royalty Type:
6.50%
Vetern Discount:
Yes
*@Work Group is currently accepting inquiries from the following locations: Alabama, Arizona, Arkansas, California, Colorado, Connecticut, Delaware, District Of Columbia, Florida, Georgia, Idaho, Illinois, Indiana, Iowa, Kansas, Kentucky, Louisiana, Maine, Maryland, Massachusetts, Michigan, Minnesota, Mississippi, Missouri, Montana, Nebraska, Nevada, New Hampshire, New Jersey, New Mexico, New York, North Carolina, Ohio, Oklahoma, Oregon, Pennsylvania, Rhode Island, South Carolina, Tennessee, Texas, Utah, Vermont, Virginia, Washington, West Virginia, Wisconsin, Wyoming
Values & History
From day one, our mission has been 'To be there for our employees, clients, and community partners'.

Our locations across the country have been empowered to make decisions at the local level and provide award-winning service to job seekers looking to make the next move in their career, as well as leading businesses looking to grow local economies and strengthen their communities.

We are consistently recognized by Inavero as the 'Best of Staffing Client and Talent' award winner and also recognized by Staffing Industry Analysts as one of America's largest, best and fastest-growing staffing firms to work for.

Today's fast-moving companies use outsourcing to ensure that the right personnel is available when needed. We and our franchisees fulfill this business need by recruiting, screening and interviewing today's top professionals so that client companies can make a full-time employment offer.
Industry Performance
Market & Competition
We have been helping qualified individuals find the right employment. We are a nationally recognized and respected staffing agency franchise with over 25 years of industry experience. What started as a small 11-office operation has grown to include 90 locations across the United States – and we are looking to grow. Through our developing technologies vital to a direct placement business, we'll continue to give you the necessary benefits to make you competitive in the marketplace.

According to the American Staffing Association, staffing is one of the fastest-growing industries in the country. The U.S. Chamber of Commerce claims that 98% of all companies use some form of personnel staffing. At @Work, we recognize the untapped potential of this market and look to allow our motivated franchise owners to succeed. Since we started, we have achieved annual revenues of over $300 million annually in gross sales and have been named one of Staffing Industry Analysis Largest U.S. Staffing Firms.
Training & Support
Support:
One week of training at our corporate headquarters and one field visit training at your chosen location within the first year. After opening your doors, you will receive annual support visits. We'll handle all payroll of workers and invoicing of customers as well as accounts receivable.

Training:
Things you learn during training:
Learning about our database and marketing plan development.
Interactive training to strengthen your sales skills
Introduction to our Systems
Discussion about financial management
With our two-day owner-only training, you get an opportunity to go through budgets, learn how to manage internal staff, review how an owner gets paid, and discuss other functions specific to the owner.
Ideal Candidate & Qualifications
Whether you are a seasoned businessperson or an entrepreneur who thinks ahead, creates opportunities, and is constantly looking for a more effective way to grow, we have the perfect staffing franchise opportunity for you.
Purchasing a @WORK Group Franchise
There's an initial franchise fee of $35,000. The minimum net worth required is $250,000 with total investments ranging from $152,000 - $211,500. Veterans receive 20% off the initial franchise fee.

To start your @Work franchise, you will need around $125,000 of liquid capital. This will be distributed throughout your company, to help you with the initial startup and daily operations.