Grandy's Restaurant Franchise
Grandy's Restaurant is a distinctive quick-service restaurant that specializes in serving freshly made home-style breakfast, lunch, and dinner meals. From chicken to country steaks to vegetables to breakfast sandwiches to dinner cinnamon rolls, there is something for everyone at every hour.

Grandy's is not only known for giving modest prices for high-value services, but it is also known for a prompt serving of meals after orders have been placed. With cheerful and well-trained staff, our customers get to have a nice time in a warm, appealing, and relaxing environment.
To buy a franchise with Grandy's Restaurant, you'll need to have at least $350000 in liquid capital.

Franchisor Details
Incorporated Name:
Grandy's Restaurant
Total Units:
-
Year Founded:
-
Franchising Since:
-
Home Office:
-
Training:
Available
Locations Available:
See Below*

Franchise Costs
Financing:
Via 3rd party
Liquid Capital Required:
$350,000
Net Worth Required:
N/A
Total Investment:
N/A
Franchise Fee:
N/A
Royalty Type:
-
Vetern Discount:
-
*Grandy's Restaurant is currently accepting inquiries from the following locations:
Values & History
Upon a successful launch and sales of a chain of chicken restaurants, Walter E. Johnson and Rex E. Sanders decided to create a new consumer-centred type of restaurant, one that would combine an effective, fast food service with an atmosphere of a comfortable food restaurant.

This decision led to the development of Grandy's in 1973. Since inception, we have created over 66 locations in eight different states.

All our locations have been recognized in trade publications for quality food, service, and business success. Grandy's franchise community was developed to give unparalleled opportunities to people who are passionate about making and serving healthy foods.

Franchisees get to leverage our strategy and proven industry success to build their presence. Our values include:
Provision of healthy and satisfying meals
Provision of full restaurant service at a reasonably modest price range
Provision of comprehensive and on-going training for Franchisees to give them a grasp of the industry
Provision of quick-service dining
Industry Performance
The restaurant industry is known as one of the consistently growing industries. The National Restaurant Association stated that the industry is worth $863b and is prone to increase in the coming years. The demand for food has led to an increase in the number of restaurants.
Training & Support
At Grandy's, we are dedicated to providing assistance to all franchisees. All our training teams are on stand-by to support franchise owners in these areas:
Training: We provide training for franchisees before and after their restaurant opening. We teach them how and where to purchase the right equipment at economical rates. We also provide them with Grandy's unique and proven recipes to help them achieve the right taste.
Support: We provide support by helping them through the site selection, plans, and specifications stages. Our eloquent and experienced business consultants also meet franchisees to solve problems
Advertising: We increase the local awareness of franchisees through regional advertising (television and radio) promotional and social media marketing tools.
Ideal Candidate & Qualifications
We are looking for potential franchise owners that have a strong commitment to customer service and strong business management skills.
Purchasing a Grandy's Restaurant Franchise
Liquid capital required to purchase a Grandy's franchise is between $350,000 and $1,500,000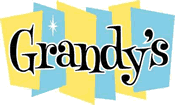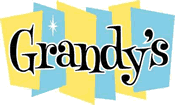 "*" indicates required fields