Elmer's/Egg N Joe's Franchise
Elmer's has been all about delivering great meals from breakfast, lunch, and dinner since 1960. Over the many decades of its existence, the menu has expanded and changed, but the goal of providing customers with the best dining experience available never has.

In recent years, the concept of Egg N Joe's started as a smaller, breakfast and lunch café and is also available for interested entrepreneurs who would like a streamlined Elmer's experience to manage.
Franchisor Details
Incorporated Name:
Elmers
Total Units:
-
Year Founded:
-
Franchising Since:
-
Home Office:
-
Training:
Available
Locations Available:
See Below*

Franchise Costs
Financing:
Available
Liquid Capital Required:
N/A
Net Worth Required:
N/A
Total Investment:
N/A
Franchise Fee:
N/A
Royalty Type:
-
Vetern Discount:
-
*Elmer's/Egg N Joe's is currently accepting inquiries from the following locations:
Values & History
Walt and Dorothy Elmer built the first Elmer's in 1960, 20 years into Walt's illustrious career managing successful restaurants, and conceived on the backbone of his famous pancake recipe. Over the years they expanded beyond just breakfast fare to also cover lunch and dinner. Elmer's was so successful they decided to expand outwards from Portland, Oregon. The result was a franchising empire that has stood the test of time, to the delight of millions of full and completely satisfied customers.

The core value of Elmer's boils down to three words: Delight Our Guests. These three words have been at the crux of all the business and menu decisions that have ever been made, all the way back from the beginning and continuing forward to the end of time.
Industry Performance
Elmer's has been overwhelmingly successful since 1960, with every franchise owner pulling his or her weight to ensure that the classy, customer-friendly system that has always been a staple of our ventures remains intact. We have made steady and consistent expansion across the United States, and have recently been listed in the FSR Magazine 50 For the Future – which is a list of the top 50 emerging chains, proving that while the business has been established for a long time, we are just getting started.

The new concept of Egg N Joe's has been performing consistently well since its inception in 2016.
Training & Support
We have an extensive training regime for those entering a new franchise opportunity with us. A 45 hour classroom experience coupled with 200 hours of working with our corporate staff and at an Elmer's restaurant so that you learn the ins and outs of the business before your own grand opening.

This level of experience gained while under the tutelage of seasoned Elmer's professionals will get you started correctly, and by the time we have finished construction of your restaurant, whether it is an Elmer's or an Egg N Joe's, you will be extremely prepared.

We have always had a tradition of helping our franchise expansions. While you will be an independent operator and truly own your venue, you'll have the assistance and support of all of your fellow owners and everyone at the corporate HQ for whatever needs you might have during the course of the journey.
Ideal Candidate & Qualifications
Warm and friendly business owners who are experienced at running restaurants or franchises are welcome to apply for either one of our brands. While we heavily train newcomers and can enjoy success with people from all walks of life, the more experience and previous success you have had, the better.

We assist with marketing and our well-known name will help from the get-go. But savvy entrepreneurs with a knowledge of modern advertising and publicity techniques will have an advantage.
Purchasing a Elmer's/Egg N Joe's Franchise
Elmer's is a high-quality brand that continues to expand across the United States. There are two options available for franchisees looking to start a business enterprise under our banner.
Elmer's – A full-sized restaurant open for breakfast, lunch, and dinner, Elmer's has a steady following and is known for its "made from scratch" meals and pleasant dining experience.
Egg N Joe's – a smaller, express service diner that specializes in breakfast and lunch, with many of Elmer's classic recipes on the menu. Egg N Joe's typically close around 2 PM.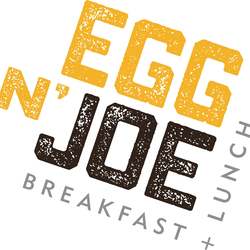 "*" indicates required fields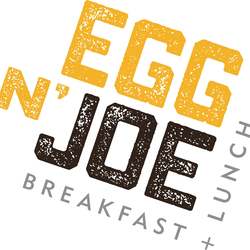 "*" indicates required fields